We've got to hand it to Carolina Actors Studio Theatre for scrapping what was beginning to look like annual holiday stagings of A Tuna Christmas. The popular holiday production is finally being bumped this year for Moises Kaufman's 33 Variations, which runs Nov. 23 through Dec. 23. But there's nothing fishy about the works of Kaufman - a playwright, director and founder of Tectonic Theater Project in NYC - whose more serious productions include Gross Indecency: The Three Trials of Oscar Wilde and The Laramie Project, a play about the late Matthew Shepard (an openly gay student at University of Wyoming who was brutally murdered in 1998).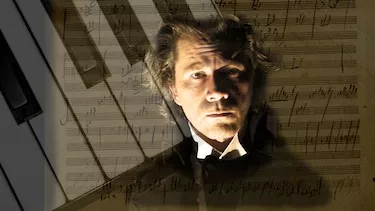 33 Variations
tells the story of how Beethoven found inspiration for his
Diabelli Variations
by shifting between the past and the present, where a musicologist is researching the famous score that was based on a simple theme by an unknown music publisher. The plot thickens with debilitating conditions: Beethoven's growing deafness and the musicologist's ALS (Lou Gehrig's disease).
$18-$28. Nov. 23-24, 8 p.m.; Nov. 29-30, 8 p.m.; Dec. 1, 8 p.m.; Dec. 6-8, 8 p.m.; Dec. 9, 2:30 p.m.; Dec. 13-15, 8 p.m.; Dec. 16, 2:30 p.m.; Dec. 20-22, 8 p.m.; Dec. 23, 2:30 p.m. Carolina Actor's Studio Theatre, 2424 N. Davidson St. 704-455-8542. www.nccast.com
.