Halloween may be over, but the University of North Carolina Charlotte College of Arts + Architecture and the Charlotte-Mecklenburg Library's "Spirits Rise: A Ghost Film Series" are helping the supernatural vibes linger. Next up is the 2002 psychological horror thriller The Ring, an adaptation of the Japanese novel by Kōji Suzuki, first filmed (Ringu) by Hideo Nakata in 1998.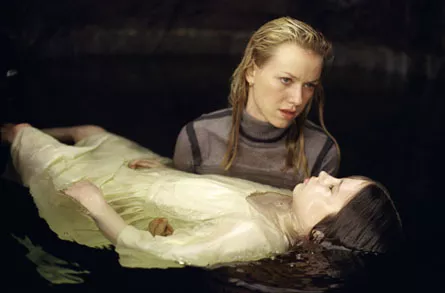 In the Americanized take, directed by Gore Verbinski, Naomi Watts stars as a woman investigating a mysterious string of deaths that seem to have resulted from viewing a cursed videotape, followed by receiving an eerie phone call. Though this version of
The Ring
has been criticized for diverting from its original storyline and lacking substantial characters, it's drenched in special effects that are unavoidably startling, even when you know they're coming.
Free admission. Nov. 10, 2 p.m. UNC Charlotte's Center City Building, 320 E. 9th St
.