Editor's note: In this series, local author David Aaron Moore answers reader-submitted questions about historic places in Charlotte. Submit inquires about unusual, noteworthy or historic people, places and things to davidaaronmoore@post.com.
There's a story I used to hear when I was kid growing up in Charlotte about a haunted railroad crossing on Old Dowd Road near the airport. Are you familiar with the tale? — Marie Oxendine, Hempstead, N.Y.
I came across this story while researching a book about Charlotte for History Press a few years ago. The location you're referring to has been the site of at least 14 automobile-train crash deaths (and probably more, according to locals).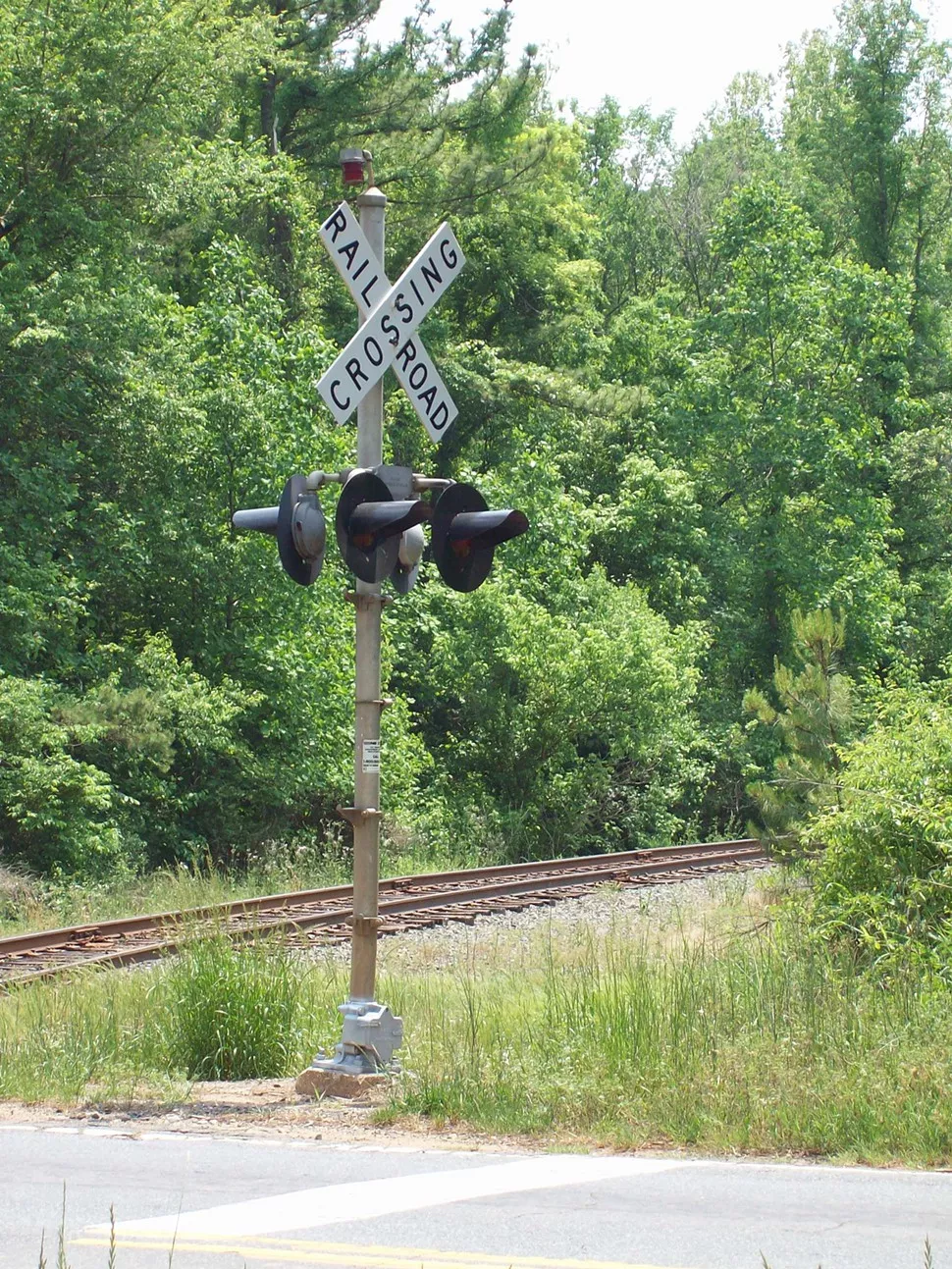 I spoke with one man, who was then 81. George Jones, a lifetime resident of the area, recalled a lot of talk about the accident but said that he had somewhat limited firsthand recollection.
"I was just a little boy," he told me. "I think [I] was around 4 at the time it happened. But I knew all of the relatives of the people that were killed in the crash. It affected so many people around here. Not many of [them] who were directly connected to any of the victims ever really got over what happened that night at Love's Pass."
So what exactly did happen at "Love's Pass," and why is it called that?
Part of the answer can be found in a headline across the top of a Charlotte newspaper from December 27, 1931, which screamed in all upper-case letters: NINE KILLED AT CHARLOTTE CROSSING.
The nine individuals — Thomas Holton, his wife Susie, their two children Hugh and Marion and Thomas's brother Vaughn along with the Holton's Uncle Dorie Cox and his niece Loma, and family friends Raymond Sharpe and John Love (a member of the prominent Love family, which has maintained business and residence in Mecklenburg County for many generations — hence the name "Love's Pass") — would never live to see 1932.
Eight of the aforementioned were residents of Mecklenburg County's Paw Creek Township and were returning from a Christmas party held in York, S.C. Only 19-year-old Loma (along for the ride with plans to visit friends back in Charlotte for New Year's celebrations) lived in York with her parents.
Sometime just before midnight and after a long evening of seasonal merriment, they all piled into Love's 1931 Ford sedan for the trip.
About an hour after their departure from York and within 15 minutes of home, Sharpe was handling the turns and curves of the rural Old Dowd Road with ease.
At approximately 1 a.m., however, the Model A passed over a railroad crossing at the precise moment that Southern Railway's Birmingham to Charlotte high speed, or "crack," passenger train was rushing headlong into the final stretch for the inner city.
Moving westward as the train was headed northbound, the car drove into the crossing just as the fast-moving locomotive dashed from behind the cut of thick trees. With no red warning lights or barrier arms like ones used today, the approach of the train was unforeseen.
According to police reports, it is likely none of the passengers ever knew what hit them. But driver Sharpe, for just one split-second before his death, must have had some brief, horrific awareness of what was happening as tons of screeching metal ripped into the passenger side of the car and pushed it along for a few thousand feet before coming to a halt.
With the exception of Loma Cox, all the passengers were pinned in the car, their bodies mutilated beyond recognition. Loma's body was somehow pinned to the front of the Birmingham Special's engine.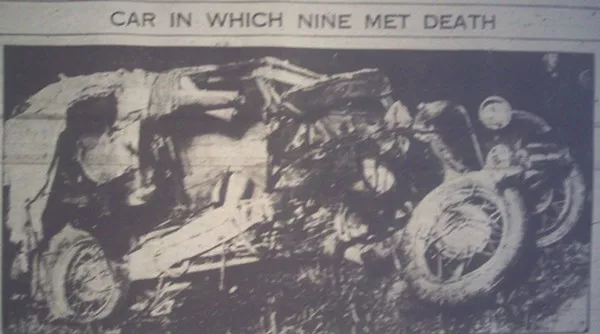 From the Charlotte Observer: "All sustained injuries in the lower parts of their bodies, except the children, whose heads were crushed. The youngest child's body was mashed almost to pulp. Identification of the dead was difficult and it was several hours after the wreck before all of the dead were known."

It was noted in the article that at the same crossing on New Year's day, 1921, five members of the P. A. Deal family of Newton, returning from a funeral, were killed when their automobile was also struck by a train.
Although more than 80 years have passed, the crossing remains largely unchanged. There are markers with the traditional "RR" symbol perched above a red light that is intended to warn drivers — but even now there are no guard arms.
Here's the freaky part (and I experienced it firsthand): some residents of the area claim that the red lights often flash when there's no evidence of any train for miles around.
I visited the location approximately four years ago, early on a fall evening, just as the sunlight was beginning to dim. I parked my car a few hundred feet away, got out and walked toward the tracks.
I wasn't really sure what I was looking for. I suppose I just wanted some kind of literary inspiration. In less than five minutes of pondering and gazing, I had it. The light began to flash repeatedly, but there was no train in sight.
Moments later a man in a blue truck pulled up and stopped beside me.
"Are you with the railroad company?" he asked.
"No," I replied. "Just looking around."
He pointed at the flashing light.
"You see that?"
I nodded.
"It's been going on for years. We've tried talking to the railroad company, but nobody can ever find anything wrong. It just seems to blink whenever it feels like it. It's the damnedest thing."
I shrugged my shoulders, and he drove away.
I've said before I'm a skeptic when it comes to the paranormal. Some undiscovered short circuitry triggered by vibration could be the reason for the flashing light.
But there are some in the area that believe it might just be a message from the restless spirits of so many that have passed there, bemoaning the lack of change in a place where they were robbed of their lives.
David Aaron Moore is the author of "Charlotte: Murder, Mystery and Mayhem." His writings have appeared in numerous publications throughout the U.S. and Canada.