Hurricane Sandy has battered the East Coast, from North Carolina to Maine, severely damaging some of America's most iconic places. One, Atlantic City's legendary boardwalk, is destroyed, maybe even gone forever.
Charlotte once had its own version of New Jersey's boardwalk, known as Lakewood Amusement Park, that suffered a similar fate.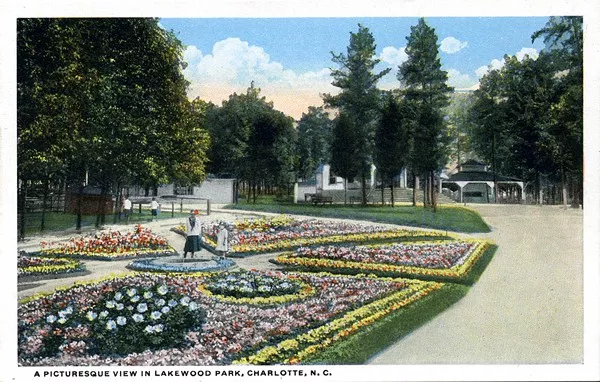 Robinson-Spangler Carolina Room of the Charlotte-Mecklenburg Library
Lakewood Park
Opened on Aug. 9, 1910 and located about five minutes northwest of the city's center, just off Tuckaseegee Road, the park featured a lake, the surrounding boardwalk and numerous attractions, including a roller coaster, row boats, a zoo full of exotic animals, a casino, a stage for live performances and nightly dance contests. It was a playground for all ages, complete with a ferris wheel, a sizable carousel, a shooting gallery, a bowling alley and a swimming pool. The 200-deep animal collection included water buffalo, a brown bear, a gila monster, deer, ring-tail monkeys and a stately white swan named Christopher Columbus purported to be over a century old.
"At the time, it was the new big thing ... and every city wanted their own version," Ken Rutherford, a local historian, told me several years ago.
Ads touting the new park proclaimed the facilities were available for "well-behaved" citizens and that women would "be provided with special rooms of rest for themselves and their children." No "spirits" would be allowed. In the year Woodrow Wilson became president and Henry Ford installed the first moving assembly line to mass-produce vehicles, Lakewood Pavilion merry-makers were doing the salsa and the fox trot to songs like "The Hungarian Rag" and "Snookey Ookums."
"Lakewood was initially a big success for the city," Rutherford said. "People needed a place to go and socialize and meet other people. This was it. Lakewood prided itself on being a safe place to come."
But everything changed on the evening of April 6, 1936, when a storm swept through Charlotte, bringing with it torrential rainfall and a tornado that destroyed the once scenic park and the dam that held the serene lake. It also flooded many of the surrounding neighborhoods.
The country was still in financial disarray from the Great Depression. Couple the struggling economy with such a powerful storm and the park's fate was sealed. It was gone forever.
Only a dried-out lake basin remains. Anything else is covered with overgrown foliage. Street names in the area still hint at the park's existence: Parkway Avenue, Lake Avenue, Lakeview Street, Fairground Avenue and Parkside Drive.
"It was — and still is — a very important part of Charlotte history," Rutherford said.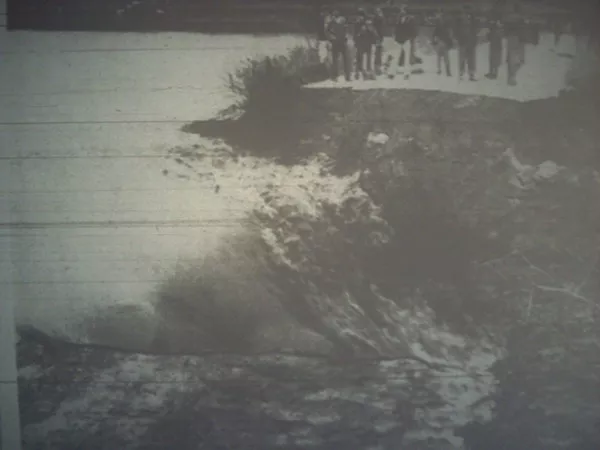 Visit this website for more information on the park.
David Aaron Moore is the author of Question the Queen City, a regular column on clclt.com.