The contest between Paul Newby and Sam J. Ervin IV for a spot on North Carolina's Supreme Court is one of the most important — overlooked — races on the ballot.
"With the exception of the governor's race, it's the most important political campaign in North Carolina this year," says Tom Fetzer, former head of the state Republican Party.
Officially the court is nonpartisan. So are the elections that decide its makeup. But don't tell that to Fetzer, who runs N.C. Judicial Coalition, a Super PAC dedicated to re-electing the incumbent Newby.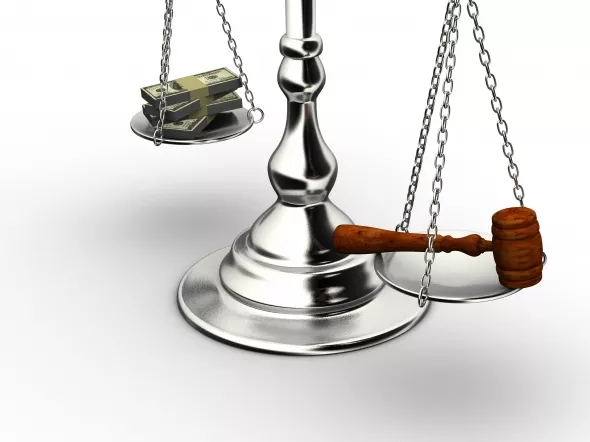 According to party registration, the court tilts — unofficially — to Republicans 4-3. Newby, who is seeking his second eight-year term, is a registered Republican, and his challenger Ervin is a Democrat and a member of the North Carolina Court of Appeals.
The potential for high-stakes issues, such as redistricting maps, to go before the court in the next couple years has scared conservatives like Fetzer into shattering all the barriers that have protected judicial races from corruption in the past.
Judicial races have long been nonpartisan. After a few months of fundraising, the candidates qualify for public financing, and the amount of money spent on the campaign is capped.
But the Supreme Court ruling on Citizens United opened the floodgates for outside money in politics. Now Super PACs like the N.C. Judicial Coalition are poised to spend unchecked amounts of money on independent advertising.
The real concern this election cycle isn't who controls the North Carolina General Assembly for the next few years - it's the threat posed to democracy by Super PAC expenditures.
The average voter pays very little attention to who is running for judge and often selects a candidate based on name recognition, so these races are ripe for undue influence.
To make matters worse, due to disclosure rules, we won't know whether PAC ads are paid for by real-estate developers, Chinese communists, or religious extremists trying to bring about Sharia Law.
Welcome to a brave new world of North Carolina politics, where judicial races will become free-for-alls, the winner will have the richest friends, and the loser will be an average citizen whose voice will be drowned out by an onslaught of money.
I've volunteered for Ervin's campaign, but I have absolutely no idea how he might vote on the cases that would come before him on the court. I honestly doubt he does either. And that's how it should be.
Conservative activists are convinced that Newby will decide cases in a manner that suits their ideological interests and are prepared to spend large sums of money in order to ensure his re-election.
They have made a judgment on how they feel Ervin will decide and are trying to shape those future decisions in their favor by picking who gets to decide.
Democracy is based on the belief that we all should have an equal say in the political process - that your vote counts as much as mine and that your opinion matters. It's the idea that we all have value and that our value is not judged by our wealth.
The scales of justice do not weigh dollars and cents; they weigh facts and law. Let's keep it that way.