Don't let Fortune Feimster's tomboyish exterior fool you. The openly lesbian comedian owns a Hooters waitress uniform and is not afraid to use it — specifically for her character Darlene Witherspoon. Feimster's Southern-style charisma resembles that of Hickory native Jon Reep, and her stand-up act consists of family reminiscing, her "coming out" and other humorous takes on everything under the sun, including picks at Richard Simmons, whom she jokes could've easily invented skimpy restaurant attire.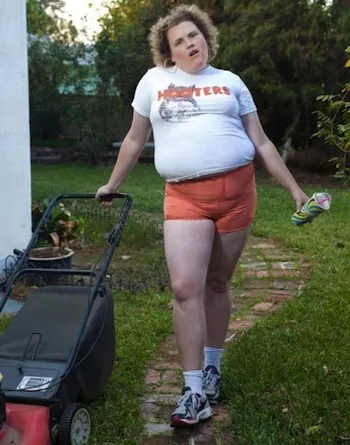 Feimster, a North Carolina native who got her break in Los Angeles after starring on season seven of NBC's
Last Comic Standing
, is currently a writer and performer on Chelsea Lately. But that hasn't stopped her from touring — she comes to The Comedy Zone in Charlotte for a one-night-only performance.
$20. Sept. 30, 8 p.m. The Comedy Zone Charlotte at NC Music Factory, 900 N.C. Music Factory Blvd., Suite B3. 980-321-4702. www.cltcomedyzone.com
.