Two Brooklyn couples gather for a civilized discussion in the aftermath of a lopsided playground tussle between their sons that has left bruised feelings and a couple of broken teeth. But in Yasmina Reza's award-winning God of Carnage, we're soon wondering whether the boys' parents really are more civilized than their combative children. Will a wheeler-dealer corporate lawyer and a photographer sensitive to the privations of Darfur really find rapprochement over hors d'oeuvres, or will Michael and Veronica's living room gradually turn into a savage playground as Alan and Annette outstay their welcome?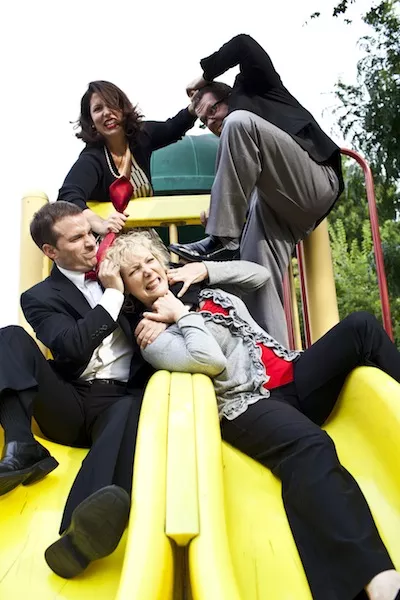 Season 24 at Actor's Theatre of Charlotte opens with a big bang as we watch the confrontation play out — with parenting, politics, and personalities in conflict and the heat of battle revealing faultlines within the two marriages. Ann Marie Costa directs the volatile comedy with a classy cast that includes Catherine Smith, Allison Lamb, Brett Gentile, and Brian Lafontaine.
$26-$31; Pay what you can night on Oct. 3. Sept. 28-29, 8 p.m., Oct. 3-4, 7:30 p.m., Oct. 5-6, 8 p.m., Oct. 7, 2:30 p.m., Oct. 10-11, 7:30 p.m., Oct. 12-13, 8 p.m. Actor's Theatre of Charlotte, 650 E. Stonewall St. 704-342-2251. www.actorstheatrecharlotte.org
.