Most of us think of monks as being hermits, solely devoted to prayer and spiritual enlightenment, and living far beyond the outskirts of society. In truth, they don't all live lives of complete seclusion. The multi-phonic singers of Tibet's Drepung Loseling Monastery are a primary example. The group, now based in Atlanta, Ga., is also a touring non-profit organization. In order to share their healing music, dance and sacred traditions, the monks tours around to different cities and college campuses.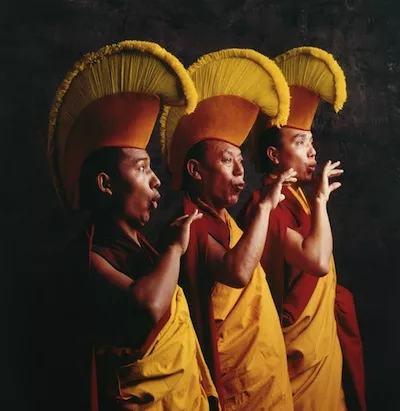 Currently, they're at Wingate University for a five-day residency on mandala sand painting — an intricate art istic procedure that involves the building and destroying of a work, to represent the impermanence of life. The event, Mystical Arts of Tibet: Sacred Music & Dance, kicks off the 2012-2013 Batte Center Performance Series. A quick shuffle through videos on the Monks reveals what amounts to a serene experience.
$25. Sept. 14, 7:30 p.m. Wingate University's Batte Center, 403 N. Camden Road. 704-233-8300. www.battecenter.org
.