Rob Lowe may have chosen to not show up for the Democratic National Convention event centered around his latest film, the political yarn Knife Fight, but his name will nevertheless always be associated with the DNC. The former teen heartthrob achieved a measure of notoriety on the eve of the 1988 Democratic National Convention in Atlanta, when he was caught on tape having sex with two young (in one case, very young) women.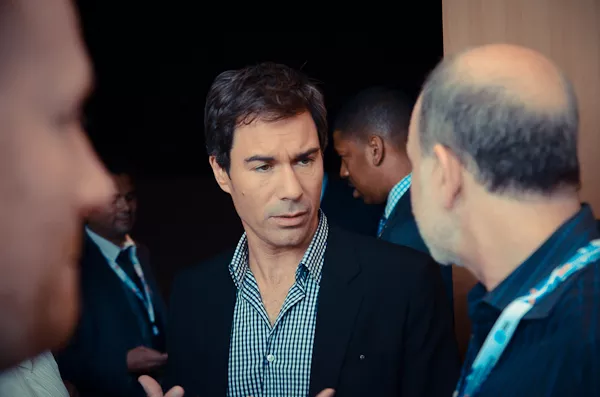 Eric McCormack — the Will sans the Grace
There were no scandals at the local function held Wednesday at the NASCAR Hall of Fame, as Lowe's co-stars Eric McCormack (TV's Will & Grace) and Richard Schiff (TV's The West Wing) joined the film's creators, writer-director Bill Guttentag (an Oscar-winning documentarian for Twin Towers and You Don't Have to Die) and co-writer Chris Lehane, to host a screening of the picture. The show was accompanied by a Q&A session involving the gathered talent.
14 slides