On Monday night, while parties in downtown Charlotte celebrated delegates of the Democratic National Convention, the bash at the N.C. Music Factory was busy hailing divas of the stage.
Drag queen Roxy C. Moorecox, wearing a gold cape and high heels, hosted the Democratic Divas drag show at Wet Willie's. This was the first time the restaurant and bar featured a drag performance, which showcased acts from Moorecox, BethAnn Phetamine, Big Shirli Stevenz, Jamie Monroe and first transgender DNC delegate Janice Covington. Covington performed early in the evening so she could attend the convention events early Tuesday morning.
Contrary to the title, the show — minus Covington's appearance — was a welcome escape from the rampant DNC action elsewhere. Phetamine glided past Wet Willie's patrons in roller skates and a white oversized afro to "On the Radio" by Donna Summer. Jamie Monroe, the current Miss North Carolina USofA 2012/2013 (one of the major drag pageant circuits in the state), treated the audience to a leather-clad performance of Lady Gaga's "Bad Romance." And then there was Moorecox and Stevenz' version of a political debate where they "read each other" — otherwise known as insulting each other with sass — about their makeup and hair products, complete with Stevenz ripping off Moorecox's wig at the end of the night.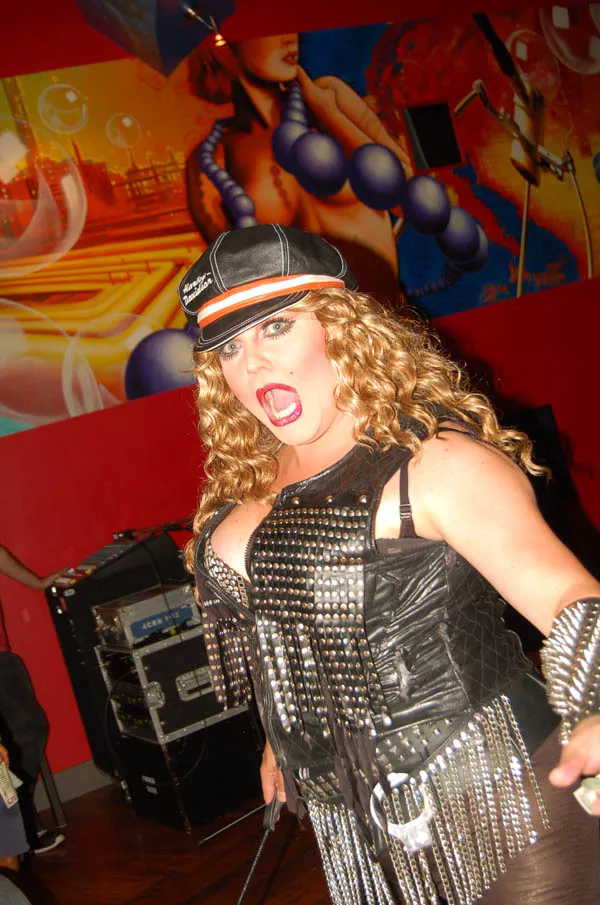 After four drinks called the Wonder Woman — made with peach schnapps and melon liqueur — Moorecox couldn't say what she would do if a drag queen became president. Monroe, however, had her own version of a party platform — and not just the ones on her feet.
"We're put on this earth to live life to its fullest as well as have the best time we can have," said Monroe. "Life is too short to buy into all of that crap."