Portia's quality of mercy faces off against Shylock's demand for his lawful pound of flesh as Charlotte Shakespeare presents The Merchant of Venice at McGlohon Theatre. One of Shakespeare's richest and most controversial scripts — every production must take its own view of the greedy, resentful Shylock and his anti-Semitic enemy, Antonio — the climactic courtroom scene is far from the end of the drama.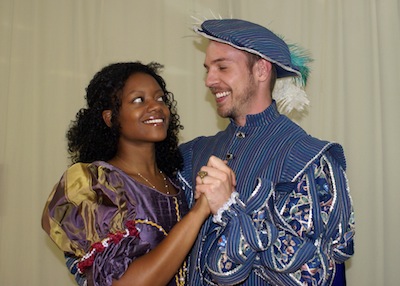 For after meting out justice to Antonio and Shylock, the wily Portia, still in her judicial disguise, proceeds to trip up her worthy fiancé Bassanio. What we get is a very delicious romantic ending that sort of turns
The Taming of the Shrew
upside-down. Charlotte Shakespeare co-founders Elise Wilkinson and Joe Copley direct, casting the show in a way that telegraphs a fresh take on the drama. Following up her dual roles in
Clybourne Park
as housemaid and community organizer, Brandi Nicole Feemster will play Portia, while Christian Casper, the leading actor with the least villainous resume in town, will be Shylock. Chad Calvert as Antonio, Jonovan Adams as Gratiano/Morocco, and Corlis Hayes as Old Gobbo are the most familiar names among the supporting players.
Free admission ($5 donation encouraged). Aug. 18, 2 p.m. & 8 p.m., Aug. 19, 3 p.m., Aug. 22-23, 7:30 p.m., Aug. 24, 8 p.m., Aug. 25, 2 p.m. & 8 p.m. and Aug. 26, 3 p.m. McGlohon Theatre, 345 N. College St
.