This one qualifies for an "OMG, you guys!" CPCC's Legally Blonde The Musical is bringing some pink to Halton Theater. It's all based on the Broadway number derived from MGM's 2001 flick that starred Reese Witherspoon as the ditsy and determined Elle (played by Haley Henderson in this production) who enters Harvard Law School on a quest to win back her meathead, jock heartthrob, Warner (Mitchell Dudas).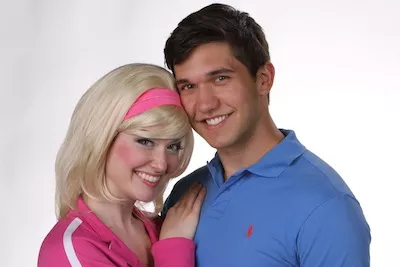 Though blondes might disfavor the "dumb" stereotype that's portrayed in the film, its positive turn around (proving you can't judge a blonde — er, book — by its cover), should turn off the disgruntled switch. Comedy fluff as it may be, the production is entertaining with jingly little numbers that'll make an imprint in your head — whether you like it or not.
$10-$22. July 13-14, 8 p.m., July 15, 2:30 p.m., July 17, 7 p.m., July 18-19, 7:30 p.m., July 20-21, 8 p.m. CPCC's Halton Theater, 1201 Elizabeth Ave. 704-330-6534. http://arts.cpcc.edu/
.