Her head shook from side to side as she approached her friends.
"I don't want to talk about it," Brittany Michelle Elliott announced.
The 16 year old had driven from Concord to Charlotte at 3:30 a.m. Tuesday morning to audition for American Idol. Thousands were at the arena Tuesday for a chance to become part of the twenty four contestants who get to audition in front of America in Los Angeles later this year. Elliott, like so many others, left - as one Idol spokeswoman put it - a nonwinner.
Pouty faced as they may have been, potential contestants hardly left the arena discouraged. Most considered Tuesday a first step toward fulfilling a lifelong dream. But it still felt like a meeting place of good and evil, where producers shoo'd away contestants wrapped in Sunday's best faster than they could type "nonwinner" on their Blackberries. Mothers, fathers, friends, aunts and cousins consoled their loved ones with words of encouragement, promising them they'd make it big some day.
Ashley and her best friend Denetria, both 17, hung around the arena after producers had turned them away. Ashley's mother, Chanel, reassured her daughter that they'd try out again for a different show, one that cares more about talent and less about producing a picture-perfect pop star.
"[Our family] might be short, but Ashley's about 10 feet tall, voice-wise."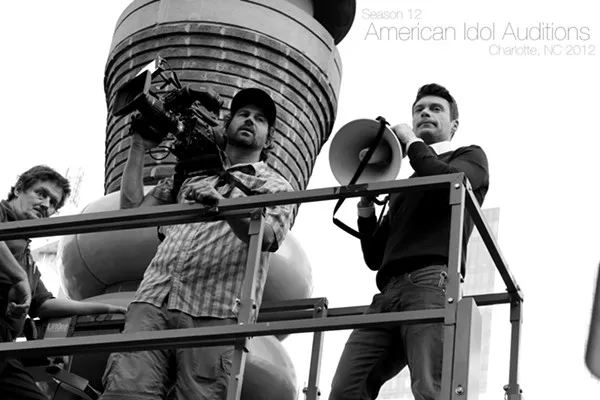 "That beautiful thing. His skin was so soft. At least it looked soft," said Anna Lisa, 16, of American Idol host Ryan Seacrest after she saw him in the crowd at Tuesday's auditions in Charlotte.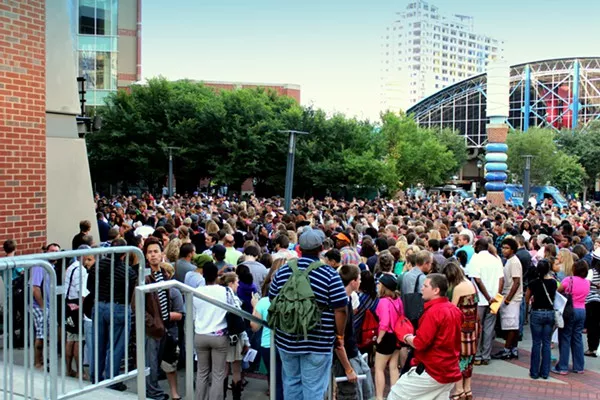 The crowd outside Time Warner Cable Arena.