The city of Charlotte has established a parade route protesters can take during the Democratic National Convention. Trouble is, it keeps them at least two blocks from Time Warner Cable Arena, where President Obama is supposed to speak, according to the Associated Press.
A route of just over a mile has been set aside for protesters who also get an organizing area at Pearl Street Park. Anti-Democrat activists say the routes do not get them close enough for their message to be heard.

City officials hope the protests will be peaceful but are preparing for potential violence similar to what was seen at the recent NATO conference in Chicago.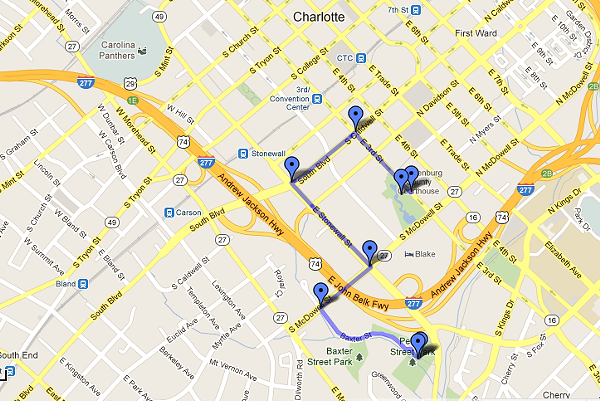 Charlotte Society of Professional Journalists
DNC protest parade route