Head over to McColl Center for Visual Art this evening for the opening reception of Squared. The exhibit features drawings and installations by Caitlin Masley and Injoo Whang (see her pictured work below). In addition, fresh artists-in-residence's - Pindell, JoAnn Sieburg‐Baker, Tomoo Kitamura, Andrea Vail, Pamela Windgard, Evan Danchenka, Faron Franks, and Manoj Kesavan - studio doors will be open.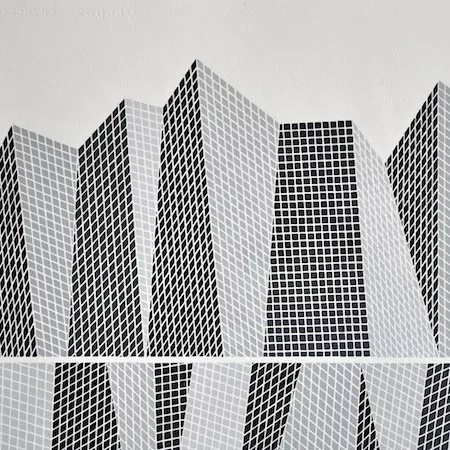 Squared offers visitors the chance to leave their own mark by drawing geometric shapes on small pieces of paper to encompass a larger body of work. There will also be a screening of PBS series Art21's Boundaries, an episode about artists who use taboo subject matter, synthesize disparate aesthetic traditions and make innovative usage of mixed media in their works.
April 27, 6 p.m.-10 p.m. reception. McColl Center for Visual Art, 721 N. Tryon St. For more information on the exhibit, visit www.mccollcenter.org.