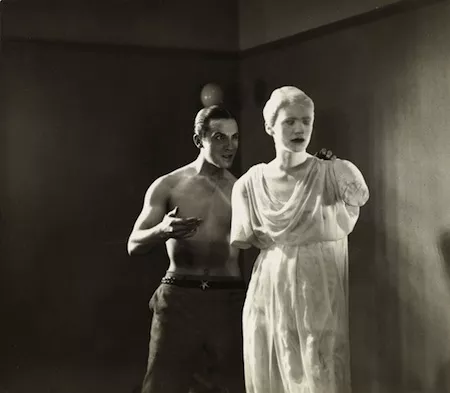 Who knew that sketching your face onto a canvas could be a terrifying ordeal? For those who have seen the 1932 avant-garde film,
The Blood of a Poet
(
Le sang d'un poète
), you know exactly what I'm talking about. Directed by Jean Cocteau, the first in the filmmaker's Orphic Trilogy was so controversial that its original release was delayed for over a year. The story centers on an artist's bizarre experiences with a sketch and a statue come to life, and some terrifying occurrences that transpire after transportation through a mirror. Watch it during the Mint Museum's Surrealist Sundays, which includes a lecture on surrealist poetry.
Free for Mint members; $5-$10 for admission to the museum. 2 p.m.-4:30 p.m. Mint Museum Uptown, 500 S. Tryon St. 704-337-2000. www.mintmuseum.org
.