Listed below is a roundup of CL's top picks for comedy shows in Charlotte this week. Hopefully, they keep you entertained and, more importantly, laughing out loud.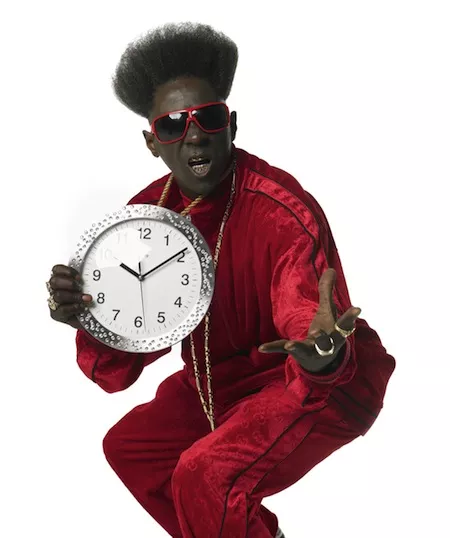 • Flavor Flav (pictured above) — the founding member of the '80s political rap group Public Enemy — hosts this "Freaky Comedy Tour" with special guest Jay Phillips. $20-$25. March 1, 8 p.m.; March 2-3, 8 p.m. and 10:15 p.m. The Comedy Zone Charlotte, 900 NC Music Factory Blvd., Charlotte. 980-321-4702. www.cltcomedyzone.com.
• The Night Full of Laughter Afterparty is hosted by Jonathan Martin with headliner Joe "Cheezy" Clair. Other comedians include Mz. Janet Dollar and Nick Lewis. Music by Biz Markie and DJ Phat Boi. For tickets, visit www.ez-tixx.com. $35-$50. March 1, 8 p.m. Extravaganza, 1610 N. Tryon St.
• The Showkase Comedy show is hosted by comedian Montee Rogers with performances by comedians Skinnyman, Burpie, Jawan Charley and Keedar Whittle. Music by DJ Ez Ed. March 2, 8:45pm. For more information or to purchase tickets, call 704-930-6972 visit www.showkasecomedy.weebly.com. Comfort Suites (University location), 7735 University City Blvd.
• Now going into its third year, the Royal Comedy Tour — coming to the "Bo-Round" — must be doing something right. We think leading comedian Sommore might have a hand in this show's successful run. The tour also features acts by Bruce Bruce, Earthquake, Mark Curry and Tony Rock. $47-$77. March 3, 8 p.m. Bojangles Coliseum, 2700 E. Independence Blvd., Charlotte. 704-335-3100. www.bojanglescoliseum.com.