The former North Carolina Senator and vice presidential nominee is pleading sick:
Former presidential candidate John Edwards says he has been diagnosed with a medical condition that would make it difficult for him to attend his approaching criminal trial over campaign finances and is asking for it to be delayed.

...

Federal prosecutors did not take a position on the medical issue.

However, prosecutors filed a separate motion opposing another Edwards request for more time to prepare. Prosecutors said they are ready to try Edwards on six felony and misdemeanor counts related to nearly $1 million from wealthy donors used to help hide his pregnant mistress during his 2008 run for the While House.

Read the rest of this Huffington Post article here.
Wonder what the mysterious illness is? Asshole-itus?
Too bad now-deceased Elizabeth Edwards couldn't call, "I'm too sick for you to knock up your videographer," then maybe John would have avoided this whole court thing. Shucks.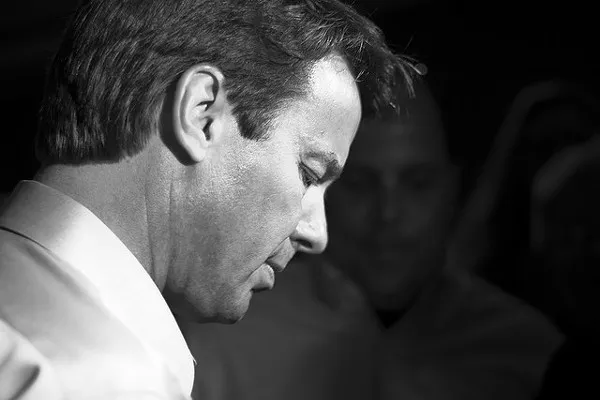 Alex de Carvalho
John "I'm too cute to be an asshole" Edwards