Shy, soft-spoken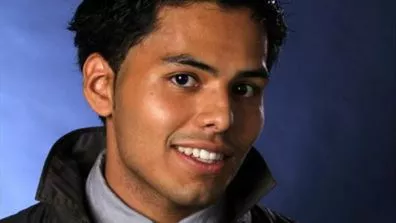 Erick Velazquillo is quickly becoming the face of the
D.R.E.A.M. Act
in Charlotte. He was arrested this past October after being stopped in Matthews for allegedly using his high-beams on a dark road. After CMPD realized the 22-year-old was driving with an expired license (the law changed and he wasn't allowed to renew it), they arrested him. He then spent three days in the Mecklenburg County Jail before being released on a $5,000 bond.
What I've learned since then is that Velazquillo is one of the lucky ones, which may sound a little odd, but allow me to explain:
His parents brought him to the U.S. from Mexico when he was 2 years old, and the Charlotte area is the only home he's ever known. He was educated here — at South Mecklenburg High School and CPCC — and would like to continue his education and become a nutritionist. He's a taxpayer, though it's difficult for him to find work because of his immigration status.
Another reason why he's lucky: Many people in his situation can't afford to post bond and end up getting shoved into for-profit prisons where they're often cut off from family and attorneys while they await deportation (and where taxpayers often pay about three times as much to house inmates).
Now, Velazquillo has decided to take the brave route, make his story public and to fight the system through its own processes. You see, he's no criminal and he didn't come here on his own accord. But he's here now, this is his home, and he's going to do all he can to stay here.
You may be thinking, "Well, why didn't he just get his paperwork in order?" He's tried. His parents have tried. His lawyers have tried.
Unfortunately, Velazquillo is stuck in a system with ever-changing laws that literally prevent him from getting his papers in order, in a land where the president says that youth like him should be allowed to stay while local governments crack down. He would qualify for the D.R.E.A.M. Act, if only Congress would stop batting the bill around Washington. (And, participation in that program would help him become an official U.S. citizen.)
Today, though, he's got to get through his deportation hearing. He'll be in immigration court this afternoon and it's possible that the judge could deport him to a country he doesn't remember, where his only family are two elderly grandparents, where he only has a moderate understanding of the language and a thin understanding of how the society and government works.
We'll be in court with him today. Stay tuned for updates.
UPDATE (12:27 p.m.)
Court staff just met in the hallway to discuss the possibility of E.V.'s case attracting the media. They said his should be the first hearing after the court returns from lunch at 1:00 pm. A CMPD officer said they wanted to get him "in and out, in and out."
A press conference is scheduled for 2:00 p.m. outside of the courthouse, which is located at 5701 Executive Center Drive.
UPDATE (1:34 p.m.)
Velazquillo's attorney, Janeen Hicks-Pierre, of Kuck Immigration Partners, LLC, skipped over the local office of the U.S. Immigration and Customs Enforcement (I.C.E.) and has asked the national office to rule on his case, which they're expected to do within the next 30 days. Because they're still waiting on I.C.E.'s decision, the judge has granted Velazquillo a 45-day extension. He's expected back in court. Sept. 6.
Hicks-Pierre has requested deferred action from I.C.E. and says that I.C.E. could even terminate the proceedings.
The reason Hicks-Pierre has taken this route is because I.C.E. has released a "prosecutorial discretionary memo" instructing law enforcement agencies and federal immigration court officials not to treat cases like Velazquillo's with the same severity as they would that of a suspected of convicted criminal. Part of the directive's goal is to help the agency save costs.