Check out these events going down in Charlotte and the surrounding area this weekend— as selected by the folks at
Creative Loafing.
Friday, July 15
Next to Normal
Knight Theater
Rotating between tender moments to tearful shouting outbursts, repression to depression, drugs to electroshock therapy, the Broadway musical certainly gives its audience a case of the highs and lows. A winner of the 2010 Pulitzer Prize for drama and three 2009 Tony Awards, it's an emotional show down that skips out on the zippy feel-good fluff by focusing more on the raw reality of mental illness. The powerful storyline adds humor and a talented batch of backing musicians for an altogether uplifting (and rockin') experience.
• Special Event Sick of mainstream? Then Underground Events' Underground Comedy, Art & Music is right up your alley. The event — held at Tremont Music Hall — showcases art, music (Immortal, Colby and headliner The Ida Divine) and stand-up comedians (John Colwell, D. Moore, Eric Shun and headliner Nicci Hoo). more...
• Comedy Hickory native Jon Reep is the winner of the fifth season of NBC's Last Comic Standing for good reason. His southern-styled brand of humor is … well, funny. It's "redneckery" at its finest. CL's own Brittney Cason to open the show at The Comedy Zone at N.C. Music Factory. more...
Saturday, July 16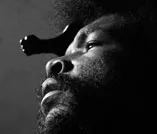 Fans of late-night TV may only know ?uestlove as "the guy from the Roots with the big afro who plays the drums on Jimmy Fallon's show." But real music heads know that he's also a super-skilled producer (banging out tracks for folks like Erykah Badu and other notables) and a renowned crate-digging DJ who spins at clubs all over the world. Well, the true heads will be happy to know that Mr. ?uest will be bringing his DJ skills to the Q.C. for a rare, one-night banger at RE:Public. So come on out. And even if you just dig looking at his big 'fro on the boob tube, you should come check him out in the flesh.
• Festival Just because you can't be in France for its national holiday Bastille Day, doesn't mean you can't celebrate. The French American Chamber of Commerce isn't letting geography get in the way of some much needed festivities. In its 11th year, the organization will throw the shindig at Extravaganza Depot. The event features music (from a DJ, an accordionist and the band Francophonics), fencing demonstrations, food — including Charcuterie, French pate and cheese plates, desserts, sweet crepes, truffles and more), wines, beers and more. more...
• Film For the Charlotte Film Society's latest Saturday Night Cine Club Series, which will present one title a month through December, the group kicks off with writer-director Abbas Kiarostami's Certified Copy. The magnificent Juliette Binoche won the Best Actress award at last year's Cannes Film Saturday Night Cine Club Series Festival for her performance in this elliptical drama about the circumstances surrounding a meeting between a British writer (William Shimell) and a French gallery owner (Binoche) in a Tuscan village. more...
Sunday, July 17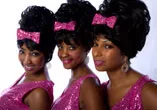 Hairspray
Central Piedmont Community College
Nothing puts the bop in big hair-do's like a heaping helpin' of hairspray. CPCC's theater department puts the product in its latest take-to-the-stage, Hairspray. Based off the hit Broadway musical and film set in '60s Baltimore, the storyline zips through a turn of events involving Tracy Turnblad, an chunky unpopular teen who becomes a TV sensation, heartthrob Link Larkin and the truly talented trio of Dynamites (see photo).
• Theater An Elizabethan extravaganza is in progression at Winthrop University. Due to Shakespeare Carolina's partnership with the university's Department of Theatre and Dance, folks in Rock Hill are getting a double dose of Mr. William Shakespeare. It all starts with Two Gentlemen of Verona. In the soap-like spectacle, friendships are in conflict and the utter foolishness of love takes to extremes. more...
• Food Once you get hit by the gorgeous smoky aroma wafting from one of Char-Grill's burgers (which come in three sizes), you'll be hooked. Save room for a brownie made locally by La Patisserie. more...