Charlotte-based Duke Energy is asking our government — which has mandated that the company keep rates as low as possible — to raise its rates for electricity by about 15 percent.
I think this is a good idea. Here's why:
For most people, the rate increase will amount to less than $20 per month. Many of us waste that much money on much less important things every day. My hope is that a $20 rate increase will help encourage people to pay attention to their energy consumption and, hopefully, learn to make their homes more energy efficient and to think twice before plugging in one of their gadgets, and leaving it plugged in and on when not in use.
Another reason why this rate hike is good: It's time to update the fleet. Duke Energy's energy production fleet, that is. Some of the coal plants are way past their prime, some need to be retrofitted with better equipment, etc. And, some new plants will need to be built to adjust for the population influx that Charlotte continues to draw. All of that takes money, and this is money we want Duke Energy to spend on their infrastructure.
Why? Because updated plants are less likely to be environmentally dangerous and they're less likely to spew toxins that negatively impact our health.
You think $20 a month is expensive? Wait until you see your bills for the asthma doctor or the cancer doctor. And be glad there will be less strain on our environmental resources — which tax payers will ultimately have to pay to clean up, too.
And, I know: Not everyone can pay an extra $20 per month. I hate that, but I have a proposal: Those of us who can afford to pay more than $20 per month could sign up to do so to help offset the rate increase for those who can't. I will gladly pay an extra $5 per month to help my community, and I'm willing to bet many of you would be happy to do the same.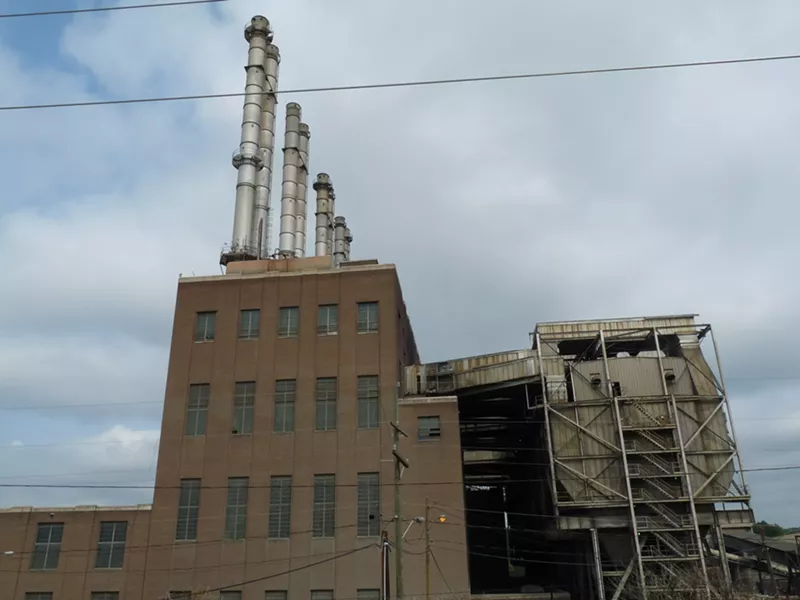 Duke's 81-year-old Riverbend plant, just a few miles from Uptown.