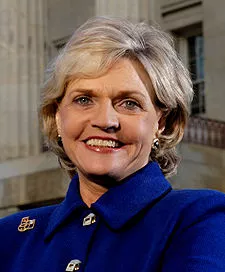 Gov. Bev Perdue swears her decision to veto the Republican's slash-and-burn budget wasn't political — and that saying 'no' was in the best interest of our state and its people.
But the Republicans who wrote the budget were, and are, swimming in politics with little concern for the average citizen and what their needs or wants are.
Here are just a few of the things North Carolina Republicans in the General Assembly want to stop paying for, or drastically cut payments to:
A clean environment, including clean drinking water. The budget would also neuter the N.C. Department of Environment and Natural Resources (DENR).

Jobs. (While the Republicans claim the budget will create jobs — and that jobs are their top priority, that claim is straight up bullshit ... especially if you work in education or for DENR, or any one of the other agencies and businesses that rely on state funding.)
And, guess what? Voters don't like the Republican's budget, according to a Public Policy Poll. In fact, both the polling agency and the Raleigh News & Observer call Republican's budget "very unpopular."
No doubt. Most people want the government to help them educate their children so they can go to work. People want clean water and air. And, contrary to a few people on the fringe, most people want a healthy, proactive government. In addition to job creation, education and environmental protection, they want safe roads, police and fire protection, social services, bridges, state parks and more. Those things require government.
But, never mind all of that. Republicans are swearing to override the governor's veto, according to The Charlotte Observer. That could happen as soon as this week.
Get ready for your dumber, dirtier, more depressing land of the free.
Or get proactive; get on the phone and let your legislators know what you think of their budget. If you don't already know, find out who represents you and how to contact them here.
UPDATE:
Hiding from the public, behind armed guards, the N.C. House of Representatives voted to override Gov. Perdue's veto just past midnight on Wed., June 15. Read more from NBC here. The budget will now return to the N.C. Senate, where it's expected to be passed.