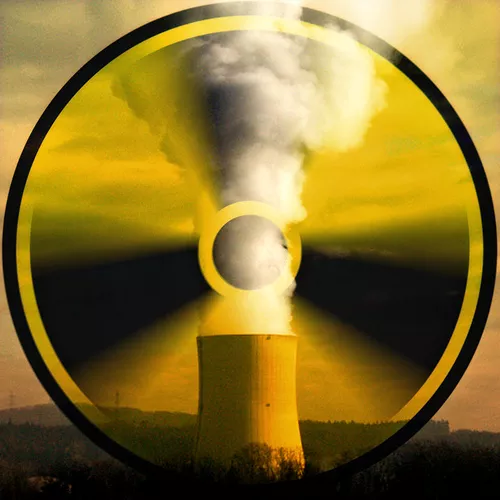 Photo credit: TruthOut.org
If you talk to people in the know about energy production, they're constantly pointing to Germany, France and Japan as examples of how to use nuclear energy effectively. Well, maybe they're not pointing to Japan anymore ...
In news that isn't well circulated in the U.S., Germany is exiting the nuclear energy business — a charge led by the country's conservative leader, not by the Green Party (they've been on this kick for years).
From Reuters:
Germany plans to shut all nuclear reactors by 2022, Chancellor Angela Merkel's ruling coalition announced on Monday, in a policy reversal drawn up in a rush after the Fukushima disaster in Japan.

The coalition, sensitive to accusations it may increase dependence on highly polluting brown coal, said it planned to cut power use by 10 percent by 2020 and further expand the use of renewables such as wind and solar power.

Merkel's bid to outflank the opposition smacks of opportunism to many Germans but could ease an alliance with the anti-nuclear Greens that may be her best bet to stay in power. Polls clearly show that most Germans dislike nuclear energy.

In nine months, she has gone from touting nuclear plants as a safe "bridge" to renewable energy and extending their lifespan to pushing a nuclear exit strategy that rivals the ambitions of the Social Democrats and Greens.

Her change of heart coincides with a string of disastrous election results for her Christian Democrats (CDU) and their Free Democrat (FDP) allies that have been partly blamed on her unpopular pro-nuclear policy so far.
Read the entire article, by Annika Breidthardt, here.
Meanwhile, U.S. energy companies, like Charlotte-based Duke Energy, is still trying to build nuclear power plants, even as news organizations report that nuclear waste is building up after plans to harvest uranium from the waste fell through decades ago and Yucca Mountain — which we taxpayers built to house our nuclear waste — sits empty in the desert.
So, are we going to stop pointing to Germany as a nuclear and renewable energy example now, too? No, probably not, and here's why: If you drive around Germany, you'll see giant windmills along the roadside, solar panels atop new and old buildings alike, hydro stations in small creeks powering small farms and more, like simple conservation methods including motion-sensor lights in hotel hallways (so they're not left on 24/7) and sun-warmed water pipes.
We've got a long way to go to before we can wrap ourselves in the "green energy capital of the world" banner, y'all — especially since we're running way behind in this race.
At some point, we've got to stop doing the same things we've always done (while pretending that a new plant equals progress) and step out of our comfort zone; we've got to stop bickering and stop kicking our energy problems down the road for future generations to deal with and get serious about energy conservation and renewable — non-life or -health threatening — options.
Why not start now, with plans for plants currently on the table?