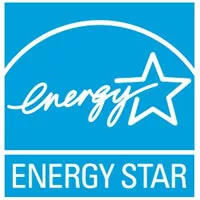 From the U.S. Environmental Protection Agency:
On April 12, EPA and DOE honored businesses and organizations for their outstanding contribution to reducing greenhouse gas emissions through energy efficiency at the 2011 ENERGY STAR Awards ceremony.
Congratulations to Food Lion (including Bloom and Bottom Dollar Foods), Lowe's, Southern Energy Management, Above and Beyond Energy, Electrolux, Hanes, Nationwide Marketing Group and N.C. Housing Finance Agency. (Find out which other companies made the list here.)
Now, the real news: Duke Energy, its new in-law Progress Energy, Bank of America and Wells Fargo didn't make this list. Why not? Aren't they all situated in a world-class energy hub (most people just call it Charlotte). You'd think they'd know that energy efficiency is one of the big pieces in the energy-hub puzzle. Given the push for the Queen City to reign supreme when it comes to the energy industry, you'd think these non-winners would want to be on top of lists like these. I guess there's always next year.
Further reading: Google Invests $168 Million in 392MW Mojave Desert Solar Thermal Plant — Treehugger.com