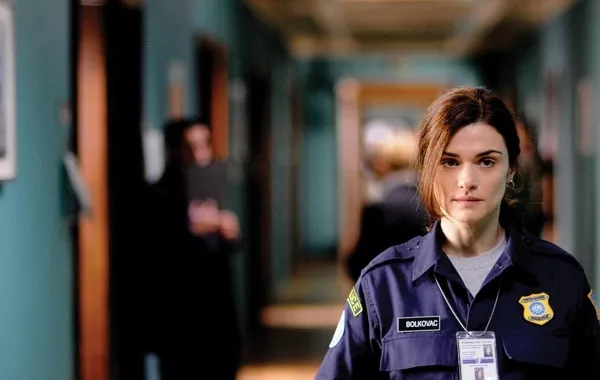 Rachel Weisz in The Whistleblower, which will be shown at this year's RiverRun Film Festival.
The 13th Annual RiverRun International Film Festival will kick off this Friday, April 8, and continue through Sunday, April 17, at various venues in Winston-Salem. All told, this year's event will showcase 121 titles, with a few established classics thrown into the mix along with eagerly anticipated new releases and some smaller titles looking to break out.
Among the movies being screened this year are American Grindhouse, a documentary in which John Landis, Joe Dante and other filmmakers discuss those most disreputable examples of homegrown cinema; the Danish war documentary Armadillo, which won the Grand Prix at the Cannes Film Festival's Critics' Week; I Will Follow, a drama starring Blair Underwood and Salli Richardson-Whitfield (director Ava DuVernay will be in attendance); Madagascar, a Journey Diary, which earned an Oscar nomination this year for Best Animated Short Film; Meek's Cutoff, a period piece re-teaming Wendy and Lucy director and star Kelly Reichardt and Michelle Williams; Rubber, a potential cult-film-in-the-making about a killer tire (yes, you read that right); The Whistleblower, a fact-based drama starring Rachel Weisz, David Straithairn and Vanessa Redgrave; and the internationally acclaimed oddity Uncle Boonmee Who Can Recall His Past Lives.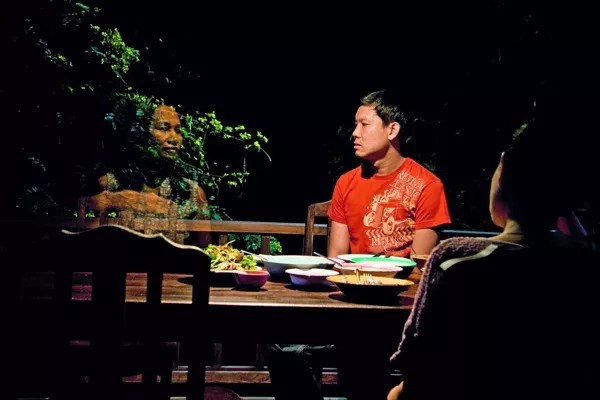 Uncle Boonmee Who Can Recall His Past Lives
To tie in with some of the festival's themes, several older titles will also be shown, among them All the President's Men, Best In Show and The Red Shoes.
Among the other scheduled activities are an opening night party, an 80's prom party, an evening centered around Oscar nominee Michael Shannon (Revolutionary Road), who will be receiving the festival's Emerging Master Award, and a series of filmmaking panels.
I'll be in attendance during the second half of the festival, sitting on the jury for the documentary shorts as well as blogging from the event for Creative Loafing. There will be a total of 22 jurors serving on five committees; others include actress Lindsay Pulsipher (Crystal Norris on True Blood), Rhythm & Hues effects specialist/animator Amanda Dague (Hot Tub Time Machine, Happy Feet) and Hollywood Reporter editor Dave Morgan.
For complete details on the festival, including titles, times and prices, go here.