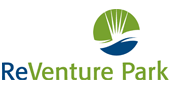 Today's ReVenture-related news may give you whiplash. ReVenture, in case you haven't been paying attention, is the proposed eco-industrial park that will include a gasifier-incinerator hybrid (i.e. a biomass plant) and be situated on a Superfund site on the Catawba River just down the way from downtown Mount Holly. (P.S. If the plant doesn't go forward, neither will the rest of the project's plans.)
The project was enjoying smooth sailing through the bureaucratic process until last month when the county's Waste Management Advisory Board, which had been plagued with conflict-of-interest issues, decided that a study should be conducted to make sure the biomass plant (that incinerator-gasifier hybrid that's going to eat what's left of our trash after it's picked over for valuable recycleables) won't harm anyone or anything once it's up and running. (Reminder: It's the first of its kind, and Charlotte's air is already well polluted.)
The study the advisory board wants is in line with what the EPA's up to: The agency is planning to take three years to study such projects in an effort to make sure they're not harmful. In fact, it's holding a hearing on the topic today. At the same time, the EPA is encouraging energy companies to make use of old, contaminated sites — which is exactly what the Superfund site near Mount Holly is.
But, in news that doesn't make sense, the Charlotte Business Journal is reporting that the county is going to vote on coughing up $100,000 for the study at tonight's meeting -- the study it decided ReVenture needs before it can approve the project (Wait. Why isn't ReVenture paying for its own study?). They're also voting on whether or not the county is should pay $15 million to make one of our landfills suitable for residential waste. (It's currently used for commercial waste.)
And, uh, why can't we just use the Republic Services landfill near the racetrack ... the one we planned to use in our last multi-year waste management plan — you know, the one that was put in place before ReVenture was even a sparkle in anyone's eye? Sure, the contract expires next summer, but the company is ready to hammer out a new one; even if the rates go up a little (like $1 or so a ton); they're not going to go up $15 million by next year.
Talk about mixed messages.
To recap: There's the simultaneous push and pull from the EPA. Then, more importantly, our county's actions are sending the message that it hears the people who live around the proposed ReVenture site when they say they want to know more about the plant. (Like, will dioxin — made famous by Agent Orange — be emitted? If plastics are in the mix, and they will be, dioxin will be released).
At the same time, the county is making it clear that if the people want to know more about the actual impacts this plant will have, it's going to make finding out as fiscally painful and impractical as possible*.
In other words: Suck it, commoners. In this plutocracy, you're going pay one way or another. Or, you can just trust the government. (It's cheaper). And, besides, everything's fine. Go back to your regularly scheduled programming on your electronic screens.
Further reading: ReVenture secures financing for waste-to-energy plant -- Charlotte Business Journal
Update: Foxhole landfill expansion, ReVenture study get Mecklenburg board approval -- Charlotte Business Journal
* Charlotte Twits: Follow #ReVenture and @CBJgreennews -- that's Susan Stabley, the reporter who wrote the two stories linked above. Through her live-Tweeting, we learned the county thinks that if it pays for a study it will be independent (Huh?), and that it's paid for such studies before. Moving on ... Another Charlotte live-Tweeter: Commissioner Neil Cooksey, wondered why ReVenture couldn't pay half for the $100,000 study. Good question, though the commission voted to pay for it themselves.