Check out these events going down in Charlotte and the surrounding area this weekend— as selected by the folks at Creative Loafing.
Friday, March 11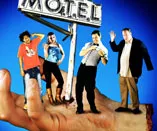 A Behanding in Spokane
Carolina Actors Studio Theatre
One could say things are getting a bit out of hand. Taking on Irish playwright Martin McDonagh's A Behanding in Spokane, the always-changing quarters of CAST has transformed into a raunchy roadside motel. The black comedy by McDonagh (also known for such notable pond-crossing works as The Lieutenant of Inishmore and The Pillowman) centers around four characters — a one-handed man in search of his missing appendage, two lovebird con-artists and a nosey motel clerk — who become uncomfortably situated in one room when a scam goes wrong.
• Art Artist Sharon Dowell — who currently resides in Charlotte — has traveled as far as Iceland to work in residence and gain international applaud. Her latest exhibit, Shift: New Works by Sharon Dowell, is more easily accessible at Dialect Design here in the Q.C. Featuring a series of paintings and installations, the exhibit reflects on a changing political and social environment. Dowell's art is also described as capturing "the energy of place, the economic boom and downturn, and themes of man vs. nature." Opening reception tonight, from 6 p.m.-9 p.m. more...
• Special Event NoDaRioty's All Arts Market is coming back to Neighborhood Theatre for a two-day arts extravaganza of affordable, original art from local artists. This includes paintings, pottery, jewelry, knits and a whole lot more. more...
Saturday, March 12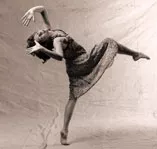 Look Back...Look In
Actor's Theatre of Charlotte
Local choreographer and founder of Kinetic Works (a Charlotte-based contemporary dance company), Martha Connerton is stepping out with a new introspective work, titled Look Back...Look In. Described as creating "portraits of women, relationships and life lessons learned," the show includes solo and duet pieces. In addition, Open Door Youth Ensemble will be presenting its own matinee performances of the childhood favorite Peter and the Wolf.
• Nightlife Big Mamma's House of Burlesque returns with its jaw-dropping Three Panty Opera. By popular demand, two shows are lined up at Petra's Piano Bar tonight. $10 gets you in to both cabaret-style performances, featuring dance, music, comedy, and most importantly, pretty ladies. more...
• Benefit There's nothing like a good cause to bring out the drinkers, right? In its third year, Grapevine Wine Shop & Bar presents Beertopia. The event, which features live music, food, and lots of beer, raises proceeds to benefit Pints for Prostates. more...
Sunday, March 13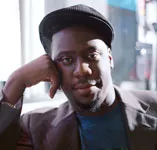 Robert Glasper
Petra's Piano Bar
Charlotte's jazz train keeps on rolling with a visit tonight by the pianist Robert Glasper and his band — the Robert Glasper Experiment. Truly a man of many worlds, Glasper successfully bridges the gap between "straight-ahead" jazz and more … well … "experimental" sounds — flavored by hip-hop, R&B, soul and more. This cat has worked with everyone from Bilal to Maxwell to Erykah Badu and Mos Def. So, missing his band's two-show performance — brought to you by Sai Music and hosted by Preston Miles (of V101.9 FM) — would be really dumb.
• Theater Making its premiere in Charlotte last year, Broadway's Spring Awakening returns for a one-night-only performance. Taking a direct approach to loaded adolescent crises, the musical contains adult language (for instance, the song "Totally Fucked") and content (bare butts, breasts and sexual satisfactions). As shocking as it is disturbing, this production serves as a powerful and dramatic depiction of the path to adulthood. more...
• Dance North Carolina Dance Theatre likes to splash every now and then. Its production The Little Mermaid — based off the classic tale by Hans Christian Anderson — is brought to life onstage by choreographer Mark Diamond. more...