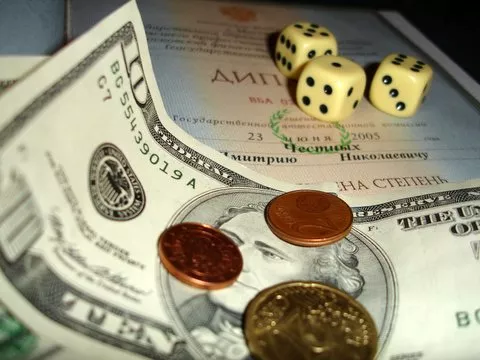 Thanks to Dmitry Chestnykh for the photo.
Yeah, we graduates have already figured that out. Mark this as another social construct that may have outlived its time.
It is a truth universally acknowledged that education is the key to economic success. Everyone knows that the jobs of the future will require ever higher levels of skill. That's why, in an appearance Friday with former Florida Gov. Jeb Bush, President Obama declared that "If we want more good news on the jobs front then we've got to make more investments in education."

But what everyone knows is wrong.

Why is this happening? The belief that education is becoming ever more important rests on the plausible-sounding notion that advances in technology increase job opportunities for those who work with information — loosely speaking, that computers help those who work with their minds, while hurting those who work with their hands.

... if we want a society of broadly shared prosperity, education isn't the answer — we'll have to go about building that society directly. We need to restore the bargaining power that labor has lost over the last 30 years, so that ordinary workers as well as superstars have the power to bargain for good wages. We need to guarantee the essentials, above all health care, to every citizen.
Read all of Paul Krugman's New York Times op-ed piece here.