Check out these events going down in Charlotte and the surrounding area this weekend— as selected by the folks at Creative Loafing.
Friday, March 4
Charlotte Motor Speedway
Cirque du Soleil's latest production TOTEM is bringing its tented extravaganza to Charlotte. The show — which mixes theatrical and circus-like elements — contains an assortment of skilled acrobats (including ring tossers, trapeze artists, unicyclists, jugglers, skaters and more) and animals. But it's not all about showing off those moves. Its main theme centers around the evolution of mankind from a primordial state. A range of thought-provoking myths and music is dispersed to enhance a magical sort of feel.
• Art A brand spankin' new exhibition is set to open at Elder Gallery tonight. Crawl on over to check out Old is New Again — showcasing illustrations and paintings by Ernest Walker and Leon Makielski. more...
• Comedy Improv Charlotte presents a special two-person harold (a form of longform) show tonight. Come out for laughs and a good cause, as proceeds benefit Dove's Nest. more...
Saturday, March 5
The Matchmaker
Ballantyne Village Theatre
The seventh annual Charlotte Jewish Film Festival promises to be out of this world — literally. Tonight the festival will showcase the award-winning coming-of-age tale The Matchmaker.
• Benefit Get your mask and dress to impress for the 2011 Mardi Gras Ball, presented by Guys with Ties. The festivities included an open bar, hors d'oeuvres, a silent auction and live entertainment. Proceeds benefit Victory Junction. more...
• Comedy Comedian Mike Epps is bringing his stand-up comedy tour (along with some friends) to Bojangles' Coliseum tonight. In addition to Epps, better known for his stunts on the big screen (along side of Ice Cube on Next Friday and Friday After Next), comedian Sheryl Underwood will perform. more...
Sunday, March 6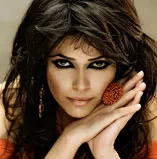 Yasmin Levy
McGlohon Theatre
Preservation is important to Israeli songstress Yasmin Levy. Through music she aims to capture the essence of Ladino (a dying language derived from Judeo-Spanish, which dates back to 15th century Spain). Mixing it with Andalusian Flamenco, she also draws from Middle Eastern influences to produce a passionate arrangement of songs that can be enjoyed whether you understand them or not.
• Theater Children's Theatre of Charlotte will surely strike an emotional chord with its latest production, And They Came For Me: Remembering The World of Anne Frank. Following the horrors of World War II on the Jewish population, the show paints a vivid picture of life before and after by using real stories from Anne Frank, as well as Holocaust survivors Ed Silverberg and Eva Schloss. more...
• Food Visit Halcyon, Flavors from the Earth, a spot-on beautiful facility adjacent to the Mint Museum for some "farm chic" cuisine. The menu features local products concocted into delicious dishes. more...