Check out these events going down in Charlotte and the surrounding area this weekend— as selected by the folks at Creative Loafing.
Friday, Feb. 18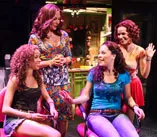 In The Heights
Belk Theater
It's time to hippety-hop around the melting pot block as In The Heights springs its New York-flavored love on the Q.C. The latest in Blumenthal's Broadway Light Series, this Tony award-winning musical tells the emotionally inspiring tale of families — residents of Manhattan's ethnic Washington Heights community — struggling, but damned and determined to fulfill their ideals of the American dream.
• Comedy Shaun Jones — performing at The Comedy Zone Fort Mill tonight — can't keep his mouth shut. But, do we really mind? What comes out it is funny, however offensive it may be. In addition to his stand-up, Jones has starred in feature films like Ace Ventura II: When Nature Calls and Shade. more...
• Visual Arts Hidell Brooks Gallery will celebrate the opening of two new exhibits tonight. This includes My Third Grader Could Do That and Clarksdale Place: Dallas, TX. more...
Saturday, Feb. 19
A Night In Rio: The Brazilian Carnival Experience
Neighborhood Theatre
Escape the usual Charlotte routine by adding The Latin American Coalition's A Night In Rio: The Brazilian Carnival Experience to your agenda. The culturally diverse Brazilian blowout — and, no, nothing's toxic about this — debuted at Neighborhood Theatre last year. This year, it's slated to feature traditional dancing, live music (including Brazilian, Samba, Bossa nova), demonstrations of capoeira, authentic foods, arts & crafts and more.
• Film That James Franco fellow sure seems to be everywhere these days. His Oscar-nominated drama 127 Hours is still playing in theaters. He's set to co-host the Academy Awards ceremony with Anne Hathaway. And Charlotteans now have a chance to further catch him in action as the Charlotte Film Society brings Howl to Theatre Charlotte. This drama casts Franco as Beat poet Allen Ginsberg and jumps back and forth through time to look at his early years as well as the obscenity trial that centered around the publication of his controversial poem "Howl." more...
• Music Gamer alert! Video Games Live, a Charlotte Symphony concert featuring scores from popular video games, is your solution to a little too much time in front of the TV. The concert event includes exclusive video footage set to music arrangements, synchronized lighting and more. If that's too inactive for your taste, join in for the interactive segments and be sure to attend the pre- and post- show festival with game demos, a costume contest, game competitions, prizes and a special meet-and-greet with game composers and designers. more...
Sunday, Feb. 20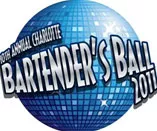 10th Annual Charlotte Bartenders Ball
The Blake Hotel
For those of you who are thirsty for the joys of inebriation comes the Charlotte Bartenders Ball. In its 10th year, the annual alcohol-friendly event includes an open bar with top-shelf liquors, a full line of beers, a dinner buffet (provided by The Men's Club) and entertainment. Just remember to be safe and don't drive. Proceeds raised will benefit the Cystic Fibrosis Foundation.
• Music Just because the White Stripes retired, doesn't mean there aren't plenty of other duos making fantastic music these days. The "sexy pop" of Hank & Cupcakes is sure to be noticed by anyone who gives it a chance. The New York duo — by way of Israel — are more Yeah Yeah Yeahs or Matt & Kim than anything Jack White would do. It's a drum-and-bass combination that's worth checking out. See them perform at The Milestone tonight with Human Pippi Armstrong and Three Brained Robot. more...
• Theater Check out the final performance of playwright Wendy MacLeod's new drama, The House of Yes at Petra's Piano Bar. The storyline revolves around a Thanksgiving reunion where an unexpected (and unfavored) engagement is announced. more...