Check out these events going down in Charlotte and the surrounding area this weekend— as selected by the folks at Creative Loafing.
Friday, Feb. 11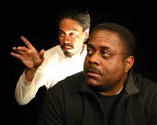 Blue Door
Actor's Theatre of Charlotte
Right on time for Black History Month comes playwright Tanya Barfield's Blue Door. The drama — with original music by Larry Gilliard Jr. — carries a heavy message: the importance of knowing your roots. In the production, Lewis, an African-American professor with a wealth of knowledge, is troubled by his own ignorance in regards to his cultural heritage. Luckily — and thanks to the disorienting effects of insomnia — he has generations of looming ancestors from all eras to step in and fill the need-to-know gaps to bridge his identity.
• Music In celebration of Valentine's Day, Carolina Voices presents its concert "Love-Sexy: Boheme to Buble." Featuring impromptu and festival singers choirs, the show features an array of love/lust songs, from Puccini's dramatic "La Boheme" to modern day serenades by popular musicians like Michael Buble. more...
• Art Mint Hill Arts' latest exhibit, Images Captured & Shared showcases many forms of photography, including computer-generated artwork and Polaroid snapshots. Those attending tonight's opening reception can mingle with local photographers whose works are featured in the exhibit. In addition, complimentary wine and cheese will be provided. more...
Saturday, Feb. 12
Gail Z. Martin
Barnes & Noble (Morrison Place)
Local author Gail Z. Martin is best known in the literary world for her Chronicles of the Necromancer series. The fictional series — containing four books — falls into the realm of fantasy/adventure. Her newest release, The Sworn, is the first of a debut series, The Fallen Kings Cycle. Related to and containing characters from her previous works, this one can be read whether you're familiar with or completely fresh to her enchanting world.
• Comedy Comedian Eddie Griffin brings his funny business to the stage of Ovens Auditorium tonight. Griffin, who has starred in 47 films and numerous TV shows, has even appeared along side of Eddie Murphy. more...
• Nightlife Love is in the air (or not), as Mez hosts its Love-Hate Valentine's Day Party tonight. To distinguish those that are taken from those who are not, folks in relationships are encouraged to wear red and singles should wear black. more...
Sunday, Feb. 13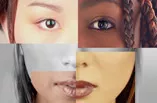 RACE: Are We So Different?
Discovery Place
The exhibit provides visitors with an in-depth historical and cultural look at race, as well as the more troublesome issues of racism. Described as exploring three primary themes — "the science of human variation," "the history of the idea of race," and "the contemporary experience of race and racism in the United States" —it also features enlightening hands-on interactive displays, activities and films.
• Theater CPCC Theatre continues to stage a bloody affair, Sweeney Todd. The Stephen Sondheim musical — transformed into a dark brooding tale for the big screen — is thrilling, as it follows an exiled (and very vengeful) barber from London and his mad company, a pie shop owner with a secret recipe to die for. more...
• Music Primarily the compositional and sound manipulation chops of guitarist Brian Daniloski, Darsombra is a noise, psychedelic, ambient-laden one-man band. Now with video artist Ann Everton in tow, expect an added visual element to jar the senses. But it's not all sound effects and guitar noise manipulation; Daniloski has neoclassical compositional chops, to boot. Appearing with Asound, Greevace, and the Gloominous Doom at The Milestone. more...