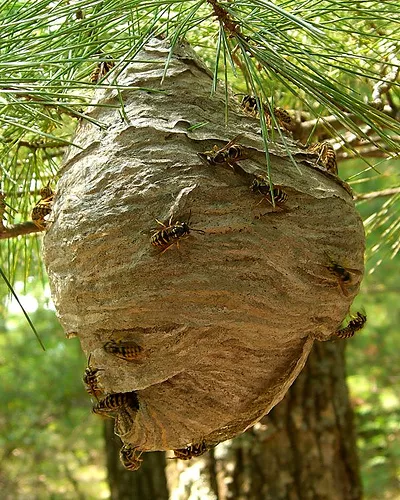 Thanks to Jason Hollinger for the photo.
Unless you slept through yesterday, you should know by now that the Democrats are coming to town. Interestingly enough, yesterday afternoon — the day of the DNC's big announcement — I received a letter in the mail from them. It's a two-page letter signed (electronically, of course) by Gov. Tim Kaine, the DNC's chairman. It came complete with the "2011 Presidential Survey," and a stamp-looking graphic on it that reads "SECOND NOTICE" in big, red letters. The postage-paid return envelope is also stamped with big, red letters made to look like a stamp. "SURVEY RESPONSE ENCLOSED -- PLEASE RUSH," it reads.
The letter is full of underlined sentences and well-crafted paragraphs, like this one:
And when you return your survey, please offer a generous contribution to help the Democratic National Committee

rebuild its financial resources so that we can stand up to the Republican's efforts to roadblock President Obama's agenda, to reverse the progress we have made in thepast two years ... and to protect the White House and Senate in 2012 and to make significant gains in the House.
Umm.
Listen, DNC ...
First of all, welcome to Charlotte. I hope you enjoy your stay in our fine city. We're thankful for the excitement and the economic boost your convention will bring to the Queen City. If you're looking for anything in town, anything at all — food, entertainment, ideas, etc. — ask the Twitterverse. The local Twitterati, as we call them, will load you down with information.
Second, I don't appreciate being patronized and rushed by a political party that wants me to look into a crystal ball with such questions as:
5. What are the Republican Party's political goals?
Or ...
6. Which of the following individuals do you believe will seek the 2012 Republican Presidential nomination?
Are you for real? I mean, thanks for reaching out and all, but I'm not a political strategist and I'm not studying the Republican party for you, or anyone else. But, because I love this city, I will likely donate money to help with its fundraising goals for your big party at some point in the near future.
And your survey? It's in my recycling bin. If you're going to waste your donors' money mailing second notices for surveys and such, I'm not going to be in any kind of rush to write you a check. You're wasting paper, for starters, and personally, I find that annoying and irresponsible. Send me an electronic survey next time, mmmkay?
Now, let me explain a little something about the South to ya. We tend to be overly polite down here, starting our conversations off with a lot of how-do-ya-dos; How's Momma'enthem? ... that sort of thing. Sure, Southerners are often accused of being a little bit slower than folks from above the Mason Dixon Line and west of Texas, but I think you'll find a lot of truly brilliant and compassionate people here in Charlotte.
Keep in mind that we're not your children, nor are we at your beck and call. Want money? Earn it. Want respect? Try giving some first. Also, a quick reminder: We slap hornets' nest logos on everything for a reason (check your Revolutionary War history); people down here aren't afraid to speak their mind — never have been, so get used to it.
And the next time you send out a well-timed letter like that ... try starting off with, "Dear Mrs. Bowman: How do you do?"
Rhiannon "Rhi" Bowman is an independent journalist who contributes commentary on Creative Loafing's CLog blog four days a week in addition to writing for several other local media organizations. To learn more, click the links or follow Rhi on Twitter.