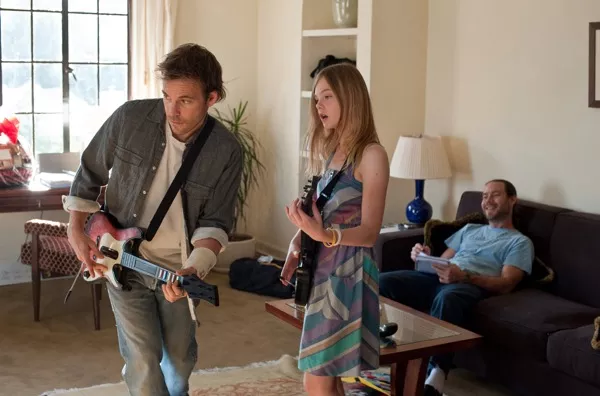 By Matt Brunson
SOMEWHERE
*1/2
DIRECTED BY Sofia Coppola
STARS Stephen Dorff, Elle Fanning
For my money, Sofia Coppola's 2003 Lost in Translation was such an unblinking masterpiece — one of the two or three best films of its entire decade — that it's a shock to witness the near-worthlessness of Somewhere. In a general sense, both films are similar, focusing on a Hollywood superstar who combats his loneliness by spending time with a younger woman. But whereas Lost in Translation managed to be both personal and universal at the same time, Somewhere feels like the desperate last act of a filmmaker who was at a loss for her next project and decided to simply film some navel-gazing ruminations that will mean little to anyone aside from herself.
A somnambular Stephen Dorff is cast as Johnny Marco, an A-list actor who passes endless amounts of (screen) time driving his Ferrari in circles, watching strippers pole-dance in his hotel room and fielding idiotic questions from journalists on a film junket. One day, his 11-year-old daughter Cleo (one-note Elle Fanning) from his failed marriage turns up, and he attempts to get to know her; the pair end up spending endless amounts of (screen) time skating, playing Guitar Hero, and knocking back over a dozen Jagerbombs apiece.
Oh, wait, scratch that last one — that's what my fiancée and I each had to do to make it through this endurance test passing itself off as a motion picture. Frankly, I've seen more "motion" in a taxidermy display.