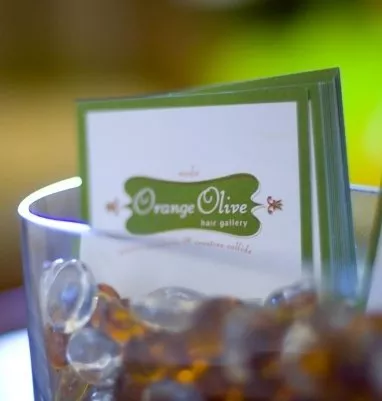 (Photo credit: Brian Williams)
Orange Olive is a converted old house and more than a hip salon. A comfortable setting — energetic and bright — has every wall available for artwork. One hundred percent of sale proceeds go to the artist. Melissa Needham, Director of Operations, believes that this sort of relationship benefits not only the artist but also the community, the patrons and the stylists at Orange Olive. "With the artwork changing each quarter, it recharges everyone here and helps with our creativity," maintains Melissa.
At each show change, the artist is allowed to determine where to hang their works. With the front room the most commonly used, this quarter's featured artist has taken the opportunity to adorn as many spaces as possible. The vibrantly colored setting is a great space. It has a tremendous amount of energy, but with the citrus palette of colored rooms, it's not what I would expect to be a conducive environment for most artists' works. Yet Paul Gibson's photography feels right at home.
Informally displayed and mounted only on matte board, the brightly colored glossies supplement every wall throughout the salon, but they detract from themselves by being displayed in this manner. Some arrangements are more successful than others, with some situations seeming crowded and thrown together rather than carefully balanced to give more direction through the space.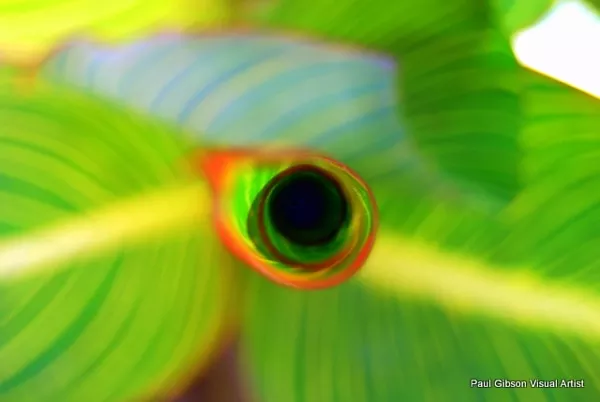 Gibson, a local photographer, shoots mostly models and actors and has professional experience shooting location stills on set for movies, but he's not limited to this. He has a tremendous amount of what he calls "Earth" photography, documenting elements of our environment. (Check out more of his work online here.)
Having been open for almost two years, Orange Olive has reached the point where artists are lining up to be able to show their works here. Each artist has to go through a submittal process in which they are to be selected when space is available. It's good to see new opportunities continuing despite the diminishing number of galleries and spaces available in the arts district for exhibitions.
(Orange Olive is located at 2824 N. Davidson St. For more information, call 704-334-2229 or go here.)