Check out these events going down in Charlotte and the surrounding area this weekend— as selected by the folks at Creative Loafing.
Friday, Jan. 21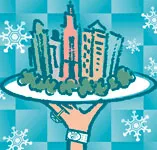 Queens Feast: Charlotte Restaurant Week
Various locations
Foodie alert! Hopefully you've got an appetite — and some extra cash — because during Queen's Feast: Charlotte Restaurant Week, eating is a must. Select upscale restaurants in Charlotte and the surrounding area will feature prix fixe three-course (or more) dinners for $30 per person (not including tax and gratuity).
• Theater Carolina Actors Studio Theatre is being held hostage by playwright Mark Medoff's When You Comin' Back Red Ryder?. The play is set in a small roadside diner in New Mexico, which is staffed with some of the most unenthused of employees you'll ever meet. But what seems like just another humdrum day becomes a life-changing experience when an unstable Vietnam War veteran wanders through the doors. more...
• Visual Arts McColl Center For Visual Art's exhibit, Dis(Comfort) features artists John Osorio-Buck and Scott Townsend. Osorio-Buck has built his own camper-inspired traveling vessels made from recycled materials, symbolizing "the American pioneering spirit and a failed utopia." Meanwhile, Townsend's interactive installations are described as using "narrative and personal history to engage viewers as they explore globalization, immigration and economics." more...
Saturday, Jan. 22
Citizen Kane
ImaginOn's Wachovia Playhouse
Orson Welles' 1941 Citizen Kane has been cited as the greatest film ever made from so many different quarters — the American Film Institute, the long-running Sight and Sound survey, even Creative Loafing's own poll way back in 1998 — it's a wonder that a Congressional law hasn't been passed making it required viewing for anyone who claims they like movies. If you've never seen it, or want to see it again for the umpteenth time, here's your chance, as the Main Library is kicking off its annual slate of free movies with a screening.
• Comedy Michael Winslow's vocal chords have led him to be referred to as the "man of 10,000 sound effects." But, for this comedian — whose dead-on imitations earned him a start in the comedy biz — the action doesn't end there. Winslow is even better known for his stunt with the Police Academy film and TV series, where he played the part of Sgt. Larvelle Jones. Though he's currently host of the TV series Way Back Wednesday, Winslow continues to patrol for laughter via his stand-up. You can see him perform live at McGlohon Theatre tonight. more...
• Special Event Bikers prepare to burn some rubber for the Easyriders Bike Show Tour, which vrooms through the Q.C. with a stop at the Charlotte Convention Center today. The show, targeted at bike enthusiasts, features more than 250 custom bikes competing for over 55 awards. more...
Sunday, Jan. 23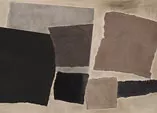 Four Artists in Ascona
Bechtler Museum of Modern Art
The newest exhibit features four artists who lived/worked near the Bechtler family's summer home in Ascona, Switzerland. Works on display include symbolic compositions by Julius Bissier, landscapes by Ben Nicholson, abstract collages by Italo Valenti and sculptures by Raffael Benazzi.
• Theater The Graduate comes to life on the stage of Theatre Charlotte. Based off the feature film, it follows Benjamin Braddock, a recent college grad facing his family's many expectations (which do not include an affair with a married woman) for his future. more...
• Music It's not often that you get high-quality jazz musicians in Charlotte, especially in small clubs like Petra's Piano Bar. So, the town should take notice that two greats will be in town for what should be a stellar night of music. Drummer Ronnie Burrage has performed with Jaco Pastorius, Bobby McFerrin, Frank Morgan, Jackie McLean and numerous others. Branford Marsalis will be his guest and needs no introduction. Marsalis was most recently in town performing with Dave Matthews Band last summer. more...