Check out these events going down in Charlotte and the surrounding area this weekend— as selected by the folks at Creative Loafing.
Friday, Jan. 7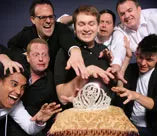 Pageant: The Musical
Actor's Theatre of Charlotte
It's described as "one of the rowdiest musicals of all-time." Hmmm ... I wonder why? The parody features six beauty "queens" — Miss Deep South, Miss Bible Belt, Miss Industrial Northeast, Miss Great Plains, Miss Texas and Miss West Coast — played by men. Five judges picked from the audience will decide who is crowned Miss Glamouresse.
• Visual Arts Ciel Gallery opens its winter season collection of art with a loving start. The exhibit, titled Heartistry, features an array of love-themed, heart-oriented mosaics constructed by artists across the globe. It opens today with a reception. more...
• Special Event Jazz at the Bechtler continues this evening with Ziad Jazz Quartet's latest themed concert, "Post-holiday Blues." The show, which is free with museum admission, will feature music selections by Miles Davis, Cannonball Adderley, Oliver Nelson, Duke Ellington and Charles Mingus. more...
Saturday, Jan. 8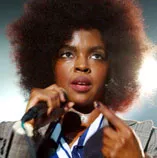 Lauryn Hill
Amos' Southend
When word got out that legendary singer/rapper/musician/cultural icon Lauryn Hill was scheduled to perform in Charlotte, feelings of both fear and excitement swept through the land. And that doesn't come as a surprise. Although Hill made musical history as a member of the Fugees and with her award-winning, game-changing solo album The Miseducation Of Lauryn Hill, she also garnered a pretty crappy reputation for putting on lackluster and erratic concerts. As a result, folks in the Q.C. are asking: "Should I go to the show?" In response, I'd like to say: "Lauryn Hill don't get around these parts much. Don't be a sissy. Buy a damn ticket." That is all.
• Comedy The Legends of Comedy tour stops into Ovens Auditorium tonight. The show features four notable African-American comedians, including Teddy Carpenter, Chris Thomas, Shuckey Duckey and Alonzo "Hamburger" Jones. The host of the show will be the lovely actor/author Bern Nadette Stanis, whom you should remember as Thelma Evans, aka the original "It" girl from the '70s sitcom, Good Times. more...
• Special Event The Light Factory's upcoming screening of the 1922 western film Big Stakes at Queens University tonight may come as a silent surprise for some of you. Directed by Clifford S. Elfelt, the action-packed tale is diced with rivalry, rejection, romance and rescue. The Devil Music Ensemble — a Boston-based trio of multi-instrumentalists known for adding hypnotic scores to cinema without sound — will accompany the screening with a live performance. more...
Sunday, Jan. 9
Pinky's Westside Grill
1600 W. Morehead St.
Offering up tasty fried and meaty food selections, as well as some salads too, Pinky's Westside Grill is a nice addition to Morehead Street. Come prepared for a sloppy affair with burgers like The Westsider. And don't forget to try the compulsively snackable fried pickles.
• Music Walri, a combo from Rochester, N.Y., is all over the musical map. A good dose of '60s retro pop with swaying keyboards included, jazzy forays, Bossa Nova, and downright quirky writing makes for an engaging listen. Although, they can sound like a totally different band from one song to another, and that can be a bit distracting, depending on your perspective. Check out Walri with Modern Man and Balloon Animal Farm at Snug Harbor tonight. more...
• Music Ever listen to a record and think to yourself, it sounds like every member of this band had their own agenda? Zebu can have that effect. The trick is that's what they meant to do. From tracks that can't even be called organized chaos to mellow grooves that let you know they actually practice, this Amhearst, Mass., band presents intriguing live show possibilities. See for yourself at The Milestone tonight. Charlotte's Such Mad Hope is also on the bill. more...