Yesterday, City Council questioned NASCAR officials and the Charlotte Regional Visitors Authority about the NASCAR Hall of Fame's attendance and financial problems. During that meeting, CRVA CEO Tim Newman admitted that his group's attendance projections for the Hall were inflated in order to compete with other cities vying for the Hall. Late in the meeting, Councilman Patrick Cannon said City Council should have a seat on the CRVA board, since the group is a subsidiary of the city. Councilman Michael Barnes urged Council to more closely monitor expenses at the CRVA, as well as at Center City Partners, which both receive city funds. All I can say is, "Finally."
Finally, Council is showing some willingness to properly oversee CRVA, a group that, until now, has gotten nearly anything it wants. An arena downtown, although it had been voted down in a public referendum? Check. A big, ugly box posing as a gigantic convention center? Check. An all-out campaign to "land" the NASCAR Hall of Fame? No problem. The campaign for the Hall became eerily similar to a political fight, filled with lies, exaggerations and self-deceptions about the awesome, wonderful, rosy future the Hall would have here, with massive crowds being turned away at the doors due to the building being full-to-bursting with grateful fans. As we wrote recently, nearly anyone outside the Uptown booster bubble knew better; but once the Uptown PR machine gets rolling, the local media usually falls in line, and no one in power wants to listen to anything different.
Now that the Hall is losing money hand over fist, Council is finally waking up. With no indication that the Hall could ever make money, at least some Council members seem to realize that they, and the city, were rolled by CRVA, which in turn was rolled by NASCAR. Today's economic climate is hard, but maybe these tighter times will be a catalyst for the city tightening the reins on the Uptown wowsers. While they're at it, the city also needs to more closely supervise expenses at Center City Partners. And sooner or later, the city really needs to revisit both the CRVA's and CCP's missions and the amount of public money they receive. The CCP, in particular, seems to have essentially achieved what it set out to do. Uptown is a much livelier, interesting place, with many more people living there than was imaginable a decade ago, and there's no denying that CCP played a substantial role in that development. But why does the city still need to subsidize Uptown? We'd like to see Council turn its attention to other parts of the city, and other issues, that are screaming for attention. Declare "Uptown Mission Accomplished," Council, and consider letting CCP operate on its own dime. In the meantime, dump the deceptive honchos at CRVA who led the city into the NASCAR Hall debacle.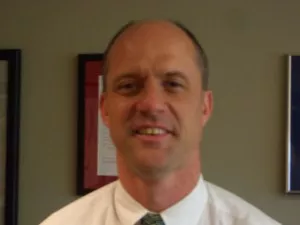 CRVA head Tim Newman admits his group inflated attendance projections for NASCAR Hall (for which he was paid over $300K per year)