Check out these events going down in Charlotte and the surrounding area this weekend— as selected by the folks at Creative Loafing.
Friday, Nov. 19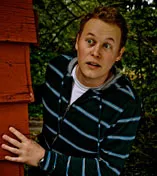 Jarrod Harris
Wok Bar
Atlanta-based comedian Jarrod Harris is bringing his witty, sarcastic storytelling brand of humor to the Q.C. – at the brand-new Wok Bar Uptown tonight. A finalist in the San Francisco Comedy Competition and guest on Comedy Central, Harris covers a range of topics (from things like shitty airline experiences to redneck comedy gigs). He's pretty darn funny, too. Local comedian Steven Forrest opens.
• Festival Charlotte is just one of 16 lucky U.S. cities that's being given the opportunity to host an official uncorking French wine tradition. Beaujolais Festival – happening at Levine Museum of the New South this evening – celebrates the tasting of "les premieres vendanges," better-known in English as "the first grapes harvested that year." Sample the 2009 Beaujolais Nouveau (a very light, fruity wine), as well as other wines from the region. more...
• Arts Check out the McColl Center for Visual Art for solo exhibitions by its 11-month affiliates. Daniel Allegrucci, best known for woodcuts of explosions and other intimations of force, is jumping out of his comfort zone and adding installations to his repertoire in the show Deliberate Acts. Patricia Steele Raible is exhibiting InnerSights, a series of mixed media paintings that explore different manifestations of prayer. Opening reception tonight from 6 p.m.-9 p.m. more...
Saturday, Nov. 20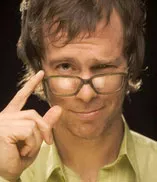 Ben Folds
The Fillmore Charlotte
Ben Folds has teamed up with English novelist Nick Hornby for his latest album, Lonely Avenue (for which Folds provided the music and Hornby the lyrics). You may have already heard the track "Your Dogs," as it's the theme song for the new CBS' show $#*! My Dad Says. Lady Danville opens.
• Special Event The Light Factory's Annual Art Auction returns for its 29th year with an international theme of "A Night In Spain." At the event you can bid on an array of artistic creations, taste traditional tapas and feel the rhythm of Spanish music as you dance the night away. more...
• Festival The Puerto Rican Cultural Society of Charlotte throws its 2nd Annual Puerto Rican Festival today at Plaza Fiesta Carolinas. At the event you can get a taste of authentic food, music, arts & crafts and more specifically linked to the culture. more...
Sunday, Nov. 21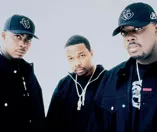 DJ Scratch
Marigny
Is it me or has Charlotte been visited by a lot of world-class DJs lately? Well, the parade of talent continues tonight when DJ Scratch hits town to spin at the latest I Luv the 90s party. Gaining notoriety as the DJ for the legendary hip-hop group EPMD, Scratch (pictured above in the center) has gone on to rock the wheels of steel for big names like Diddy, Jay-Z, Q-Tip and many more. These days, you can also catch him on the new BET reality show Master of the Mix. Don't pass up your chance to see/hear him do his thing live.
• Special Event Today's your last chance to shop (or browse) at the Southern Woman's Show. The annual holiday bazaar features a plentiful selection of vendors selling their hand-made arts and crafts, jewelry, clothing, toys, food and more. more...
• Theater Just because a fairytale may have a happy ending, doesn't mean it won't have a disturbing twist to it, as is the case with the Brother Grimm's Hansel and Gretel. A witch burned alive in an oven? Good or evil, that's a pretty gruesome thought. But, it hasn't scared Central Piedmont Community College's Opera Theatre from staging performances of the opera version of the tale by Engelbert Humperdinck. more...