Check out these events going down in Charlotte and the surrounding area this weekend— as selected by the folks at Creative Loafing.
Friday, Oct. 22
Let Love Reign
Gil Gallery
Photographer Catalina Kulczar-Marin takes on the fight to legalize same-sex marriage with the exhibit Let Love Reign. The show – which celebrates its opening today – features black-and-white portraits snapped by her of several Charlotte same-sex couples, depicting the love they share – and helping to put a face on the contentious issue.
• Theater Life is full of twists and turns, but during Actor's Theatre of Charlotte's performances of Becky's New Car – a comedy by Steven Dietz (also the author of Yankee Tavern) – you'll witness a midlife crisis that spins out of control. When a longtime married woman and car dealership worker named Becky takes interest in an eccentric millionaire who is on a spree for new wheels, lines are crossed. Taking on a double life, Becky's romance becomes too difficult to navigate, leaving her at a crossroads where she must determine her path of travel. I hope she's buckled up, because it looks like this is going to be one bumpy ride. more...
• Music Celebrate the birthdays of Terrence and Phillip from the Charlotte quintet Junior Astronomers with a night full of music at Tremont Music Hall. Along with some regional music, the indie, emotion-driven rock of Junior Astronomers will be joined by the experimental style of Harvard. With Resister, Hammer No More the Fingers and Death On Two Wheels. more...
Saturday, Oct. 23
Evil (Ondskan)
Theatre Charlotte
Charlotte Film Society's Saturday Night Cine Club continues with a screening of the Swedish film, Evil (Ondskan) at Theatre Charlotte. Violence, bullying and a corrupt education center are intertwined in this flick about a troubled young man who falls into the wrong crowd, gets sent to a school to correct his behavior and finds injustice in its system.
• Theater In honor of domestic violence month, Performing Arts and Literary Society performances of A Change Is Gonna Come – a play written by Vickie L. Evans, a Charlotte resident and child witness of domestic violence. The production aims to educate the community about domestic violence and its ability to fall upon folks in all classes. In the play, a well-to-do woman puts on a front to the public while secretly living with the pains of both physical and emotional abuse. more...
• Benefit During The Humane Society of Charlotte's Ties and Tails Gala, folks can enjoy live music, dancing, cocktails, food, an auction, the company of some canine attendees and more. Proceeds raised go for a good cause – to support Humane Society of Charlotte's efforts to provide for animal needs, as well as adoption and education services. more...
Sunday, Oct. 24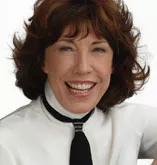 Lily Tomlin
Belk Theater
Lily Tomlin has been making people laugh since her start in the comedy biz in the early 1970s. Famous for her "characters" (a telephone operator called Ernestine and a rowdy 6-year-old known as Edith Ann), Tomlin has consistently dabbled in everything from stand-up to appearances in TV, film (including a role in Nine to Five) and theater. She's got an impressive amount of high-ranking awards (including biggies such as Emmys, a Tony and a Grammy, among others) under her belt. All that and she's still not retired? Correct. Now in her '70s, Tomlin is currently on tour and will stop in at Belk Theater for a performance tonight.
• Festival In its 17th year, The Carolina Renaissance Festival is a medieval amusement park, featuring a variety of live performances, an arts and crafts fair, a jousting tournament, food and more, all rolled into one, non-stop day long adventure. more...
• Theater Today's your last chance to check out Kahlil Ashanti's one-man show, Basic Training. It's based off of true experiences – his time in the army, serving as a member of the U.S. Air Force's entertainment troupe Tops in Blue and his quest to find his biological father. Ashanti plays the parts of 23 very different characters, from a crazy foul-mouthed drill sergeant to a sweet abused mother. Show contains adult language and content. more...