Check out these events going down in Charlotte and the surrounding area this weekend— as selected by the folks at Creative Loafing.
Friday, Sept. 17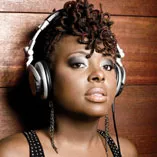 Steambath
Carolina Actors Studio Theatre
The idea of heaven being a steambath isn't that far fetched. Afterall, the atmosphere is supposed to give rise to a peaceful, relaxing experience. Carolina Actors Studio Theatre's opening production of the season, Steambath is a comedy that takes you beyond cloudy images of the afterlife for a sweaty encounter — Did I forget to mention that God is a Puerto Rican towel boy?
• Special Event Art, music and wine go together well, which is why the EpiCentre came up with Sip & Stroll. The two-day event will feature a set up of booths by artists who are both displaying and selling their works, live jazz (from Uniq'blend and Fifth & York) and more than 20 representatives of wine vineyards that will be offering wine tastings. Just don't sip so much that you can't stroll. more...
• Art Bechtler Museum's new exhibition School of Paris: European Abstraction Post World War II takes its viewers on a journey, with more than 60 modern works (from the late 1940s through the early 1960s) by European artists. more...
Saturday, Sept. 18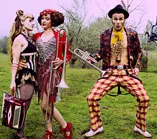 The Black Crowes
Road Runner Mobile Amphitheatre
Currently on their 'Say Goodnight to the Bad Guys' Tour, The Black Crowes make a stop in the Q.C. for a performance at Road Runner Mobile Amphitheatre tonight. Having released Croweology — a double album with acoustic versions of their popular songs — the band is also working a stripped down segment into their live act. According to their latest press release, the group will perform two sets — an "Acoustic Hors d'oeuvres" set and an "Electric Reception with The Black Crowes" set — which, amounts to a whopping showcase of material.
• Nightlife Fall is coming soon, so Dharma Lounge is throwing a party dubbed, Our House: An End of Summer Soriee & BBQ. It'll feature music by Tredamit, Nat Eichler, Rsenal, Jay Cooper and Arthur Bros, as well as barbecue and drink specials ($3 import beers). Free entry until 11 p.m. more...
• Nightlife Whether you went to see Lady Gaga or not, this concert after-party at The Forum sounds pretty poppin'. It offers a glamorous set of performances by Semi Precious Weapons and Lady Starlight, in addition to DJ Scott Weaver and appearances by Lilith DeVille, Bethanne Phetamine and go go dancers. more...
Sunday, Sept. 19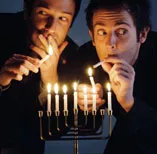 Trainspotting
Junkies reign supreme in Center of the Universe's latest theater stunt. The group will present performances of Trainspotting — Harry Gibson's adaptation of the novel by Irvine Welsh. The storyline follows a fella by the name of Mark Renton (played by Berry Newkirk, who you may recognize from his recent leading role in Queen City Theatre Company's Rope) and his mates, all of whom find comfort in the arms of drugs, sex and violence.
• Special Event During the Southern Women's Show at The Park Expo & Conference Center an array of vendors will be selling jewelry, clothes, household items and more. In addition, the event includes samples and coupons, cooking ideas, lifestyle tips, fashion shows, celebrity guests and prizes. more...
• Festival Lake Norman Beer Festival at Galway Hooker continues today. At the fest, you can sample a variety of craft beers and enjoy live music by Dave Kellan and Jay Mathey Band. It's for a good cause too, as a portion of proceeds raised from the event will benefit non-profit organizations. more...