If a smash-hit shower of Tony Awards isn't enough to get you interested in seeing Billy Elliot when the blockbuster musical comes to Charlotte in January, how about a Tony Award winning star?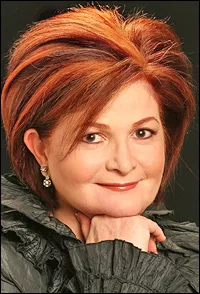 Just yesterday, Universal Pictures Stage Productions, Working Title Films and Old Vic Productions announced that Faith Prince (pictured above) will take over the leading role of Billy's dance teacher, Mrs. Wilkinson, when the second national tour of Billy Elliot opens in Durham on October 30. She'll still be prodding and promoting Billy when the show reaches Charlotte on January 12, after stops in Cleveland and Minneapolis.
Separated at birth from Rebecca Koon, Prince recently starred on Broadway as the evil Ursula in The Little Mermaid and won her Tony Award for her portrayal of good-hearted, trashy Adelaide in the recent revival of Guys and Dolls. Other Broadway creds include Noises Off, Bells Are Ringing, The King and I, Little Me, and James Joyce's The Dead.
There hasn't been anything like this at Belk Theater since 2007, when Cherry Jones reprised her award-winning role of Sister Aloysius in Doubt.