Check out these events going down in Charlotte and the surrounding area this weekend— as selected by the folks at Creative Loafing.
Friday, July 30
Noises Off
Davidson College's Duke Family Performance Hall
Davidson Community Players is going British for Noises Off. The play follows a quirky theater company in Great Britain. Audiences see the play from two sides: that of the audience and that of an insider, seeing the real behind-the-scenes drama.
• Comedy Amos' Southend becomes a funny zone tonight, during the Southend Comedy Show. The event is hosted by Bill "TheThrill" Cleveland and will feature guest comedians Greg Martinez, Mike Buczek, Oletha Cuevas and Jonathan Dunn. Come prepared to laugh. more...
• Food For Thai food, including Tom Yum Kung soup, curries, noodles and Pad Thai, as well as other Asian choices, visit Blue Thai Basil in Blakeney. Try the delicious signature duck dish. more...
Saturday, July 31
Natalia Clavier
Dharma Lounge
Argentinean songstress Natalia Clavier is no stranger to the mic — she's been singing for years, but gained fame in 2008 when her debut album Nectar marked the first ever release by a solo female artist in record label ESL's history. Clavier breezes into Dharma Lounge tonight to perform a mix of fresh flowing Latin-electronica-fusion. DJ Nat Eichler will spin tunes before and after the performance.
• Festival You don't have to be a fan of sushi to attend the Bon Odori Festival at The Atrium today. In its 26th year, the event presents a variety of Japanese culture and entertainment that's not fishy, including dance and drum performances, a martial art exhibition, a tea ceremony, arts and crafts. There will also be door prizes and a raffle. more...
• Film The Main Library's summer film series "The Bad and the Beautiful: 8 films by Vincente Minnelli" continues today with a free screening of Bells Are Ringing. Actress Judy Holliday — who picked up a Tony Award for her role in the original Broadway production — plays a switchboard operator who makes her own fun by taking on multiple identities when talking to clients. Though this was Holliday's last appearance on the big screen, it marked a ringing finale to her career in cinema. more...
Sunday, Aug. 1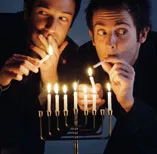 Kinetic Works Dance Performance
Theatre Charlotte
Choreographer Martha Connerton's contemporary dance company Kinetic Works is swinging onto the stage for its Summer Dance 2010 performance. Titled "Black, White and Blues," the show is choreographed by Connerton and Duane Cyrus (former dancer with Alvin Ailey American Dance Theater and Martha Graham Dance Company). The repertory will include "A Seat in History," based on impressions of the Greensboro civil rights sit-ins; "High and Lonesome," dedicated to bluesman Jimmy Reed and "21 Intrusions," backed by the music of composer Elliot Carter.
• Special Event Event-wise, you can't get much more global than Pura Vida Worldly Arts' latest shindig World Party: Potluck + International Danceathon. Aimed at getting the community together to appreciate a cultural fusion of music, dance and food, folks attending are encouraged to bring an international dish to share. more...
• Festival Head to Plaza Fiesta Carolinas for the Peruvian Independence Festival today. The daylong cultural celebration features Peruvian food, music by Live Latin Fuzion and dancing by Contigo Peru. Oh, and admission is free, which is cause for a fiesta in itself. more...