Duke Energy is getting it from both ends of the political spectrum these days. As we reported yesterday, Duke is taking heat from supporters of environmental responsibility (including this writer) for, among other things, trying to get the EPA to classify coal ash as "nonhazardous" even though the substance is recognized as toxic and carcinogenic. Now, corporate-friendly conservatives are jumping on the Charlotte-based utility. Yesterday, protesters from the ultra-right lobbying group FreedomWorks, founded by former House Majority Leader Dick Armey, marched outside Duke Energy's offices Uptown during a company shareholders' meeting. The marchers were opposed to Duke's support of a system of "carbon credits" to help control the release of greenhouse gases.
FreedomWorks, by the way, was also one of the driving forces behind the organizing of the first wave of Tea Party rallies. It is also the primary example of an "Astroturf" group, i.e., a corporate-sponsored political group that tries to project an image of being a grassroots organization. The group works for various oil companies that oppose changes to that industry; their oil company client base is mainly made up of U.S.-based companies, but also includes Sheikh Mohammed Bin Rashid Al Maktoum, the Prime Minister of the United Arab Emirates, which holds about 10 percent of global oil reserves.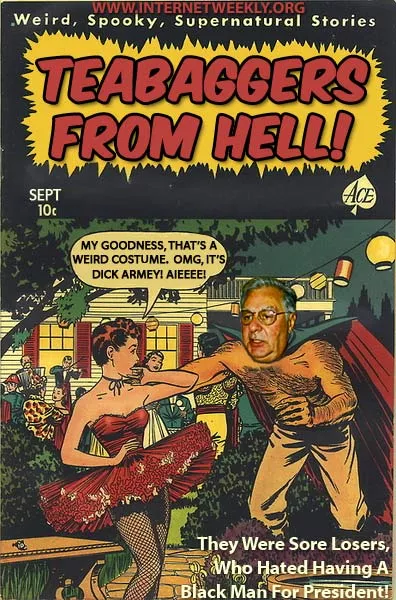 Watch out, the Dick Armey is loose!