A SERIOUS MAN
****
DIRECTED BY Joel & Ethan Coen
STARS Michael Stuhlbarg, Richard Kind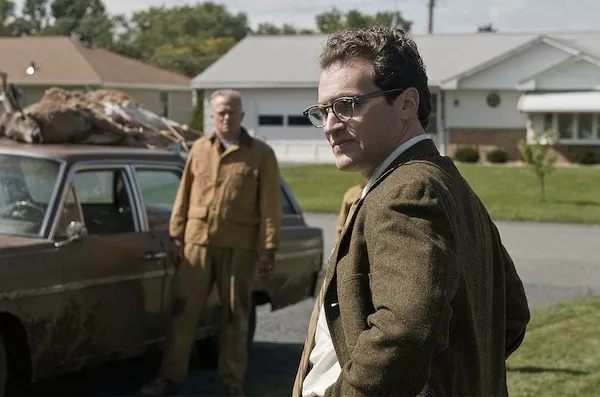 Unpredictability is a constant in the Coen Brothers canon, but after the heavy lifting involved with the Oscar-winning No Country for Old Men, it wasn't too surprising to see them tackle lighter fare with the quirky Burn After Reading. A Serious Man, however, defies all expectations. In many ways, it feels like a minor effort from Joel and Ethan (a sensation massaged by its modest production values and no-name cast), yet its subject matter is nothing less than man's relationship with God. It's a comedy through and through, yet it frequently carries the weight of a Biblical tragedy. In short, it's unclassifiable — and also one of the best movies of the year.
It audaciously begins with a Yiddish folk tale set in the far past before switching to the more recent past (1967) via the audible strains of Jefferson Airplane's "Somebody to Love." Its protagonist is Larry Gopnik (Michael Stuhlbarg), a Jewish teacher whose life start to unravel for no apparent rhyme or reason. His shot at tenure might get compromised by derogatory (and anonymous) letters sent to the school board, he has to contend with a failing student (David Kang) offering him a bribe, his socially inept brother (Richard Kind) is a nuisance and a leech, and his wife (Sari Lennick) has decided to leave him for "a serious man" (Fred Melamed). A weak-willed individual, Larry seeks answers for his Job-like predicament, but will he ultimately embrace his faith or reject it?
The mysteries faced by the picture's audiences are no more clear than the mysteries faced by Larry — small wonder, then, that the film's best (or at least most quotable) line is "Embrace the mystery" — but then the Coens have never been one to do all the thinking for their fans. A dense, ambiguous work that doubtless rewards repeat viewings, A Serious Man examines the place that religion occupies in this stained world and (much like The Box) wonders how far greater forces should take cause-and-effect when fundamentally decent people are involved. Regardless of how one interprets the results, it's clear that A Serious Man is a celluloid godsend.