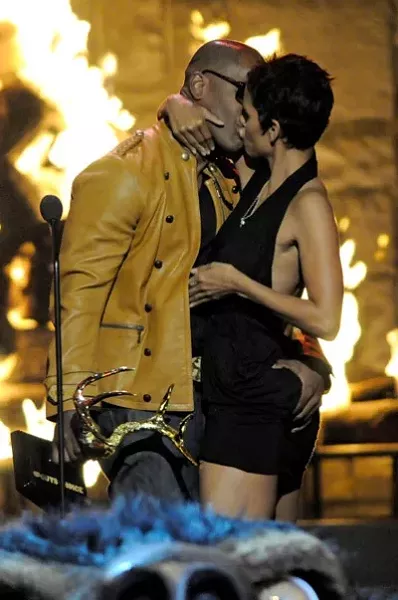 1. Is Halle Berry horny?
I'm a huge Halle Berry fan, but WTF was up with Halle and Jamie Foxx at the Spike TV Awards last week? Maybe they should just blame it on the alcohol! Based on these seductive photos, Halle might be pregnant again, this time with Jamie's baby!
Speaking of Miss Berry, I had to post this video of her doing the "Halle Berry" dance on Ellen a few months ago. Go Halle! Get 'em girl!
3. "Ego"-tripping:
Beyoncé recently released her video for the song "Ego." Apparently the song has a double meaning: Supposedly she's talking about Jay Z's package, not his self confidence, if you get my drift. But that's neither here nor there. We can all agree that Beyoncé is a great entertainer, but one of my favorite YouTube personalities Detrick, is the winner of this dance off! You be the judge:
B's "Ego" Video: http://www.youtube.com/watch?v=Yt4wqDmwZ2A
Detrick's "Ego" Video: