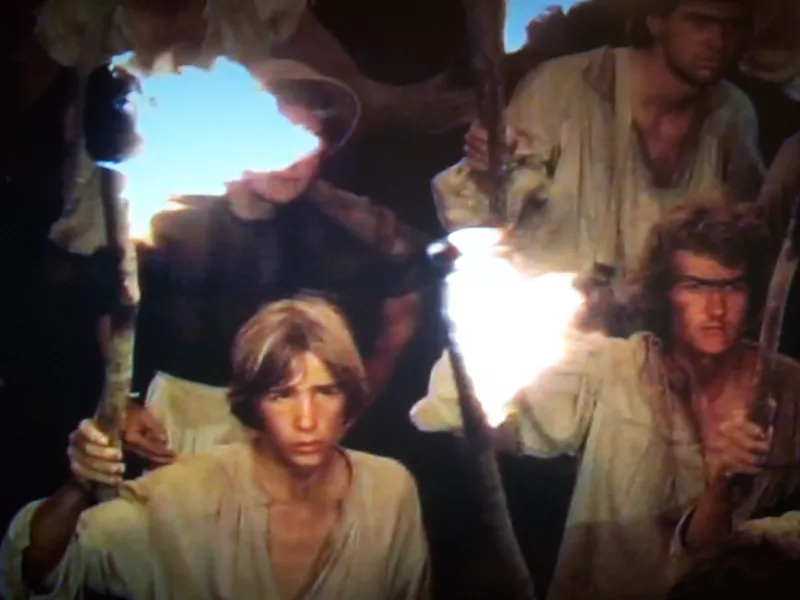 Creative Loafing film editor Matt Brunson (right) in a screen capture from the 1984 CBS miniseries Master of the Game.
Arriving on DVD today is the 1984 miniseries Master of the Game, an adaptation of Sidney Sheldon's bestselling novel about four generations in the wealthy Blackwell family. Dyan Cannon is the top-billed star in this seven-hour epic, and she dominates the bulk of the show. Yet the earliest portion, set before her character is even born, proves to be the most interesting, tracking the journey of her Scottish father (Ian Charleson) as he encounters promise, then betrayal, then success while searching for diamonds in 1880s South Africa.
The shooting location in Kenya, including the fake buildings that made up the town. More text and photos after the jump.
The scenes set in South Africa were actually filmed in Kenya in the fall of 1983, while I was a senior attending the International School of Kenya. Needing lots of extras to serve as laborers, churchgoers and other assorted townspeople (after all, this was well before CGI), the miniseries' producers put out a casting call that extended to the school campus. Several of my friends and I signed up, ultimately working six days and one night. We were each paid $200 for our participation, but this was the sort of endeavor any sane person would have done for free. It was a blast from start to finish, and the novelty of it all was so thrilling that we didn't mind sitting around in the blazing African sun as shots were prepared, actors were cued, and crew members got into place. Adding to the dizzying nature of the experience was the fact that one other student (who, incidentally, went on to become an Emmy Award-winning cameraman) and I were simultaneously appearing in our high school's production of William Shakespeare's The Tempest, meaning we had to dash from the movie set at the end of most days to arrive at the school before the curtain was raised.
Typical of the engrossing, lavishly produced miniseries that were all the rage during the 1980s, Master of the Game is worth catching on DVD.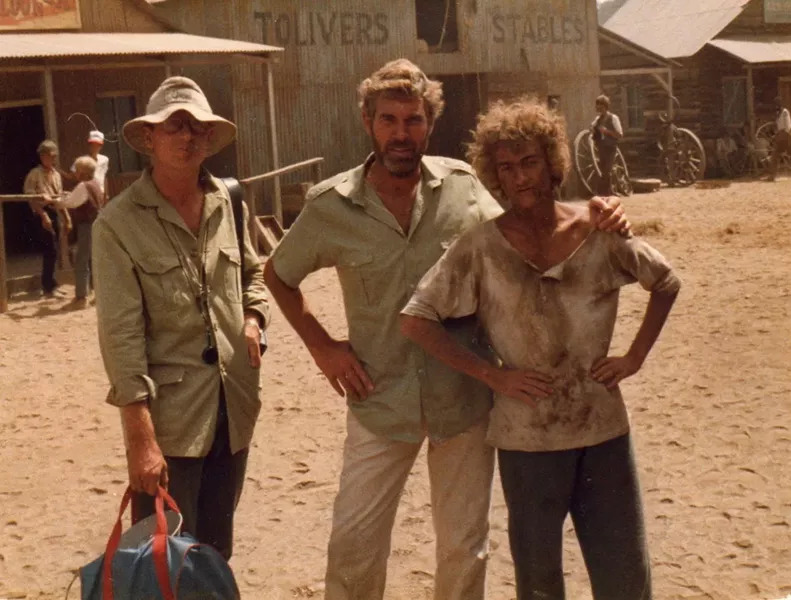 Brunson (right) with Master of the Game director Kevin Connor (center).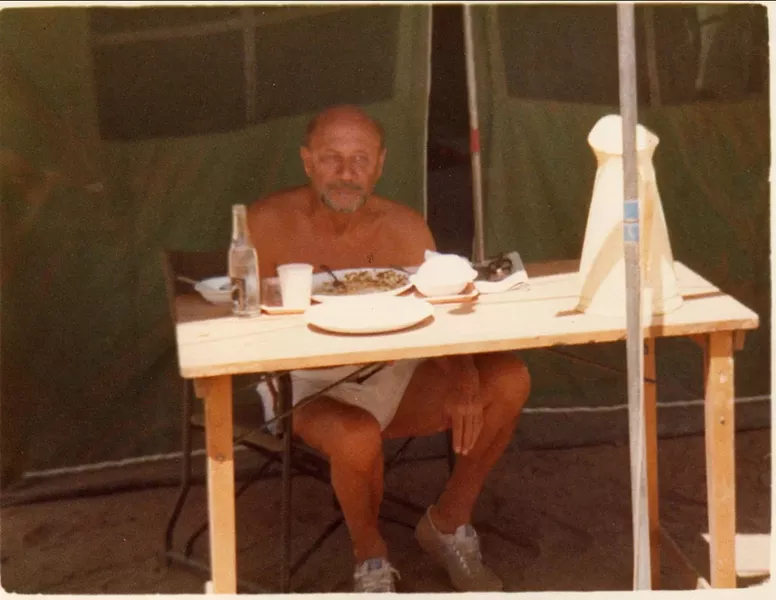 Co-star Donald Pleasence.