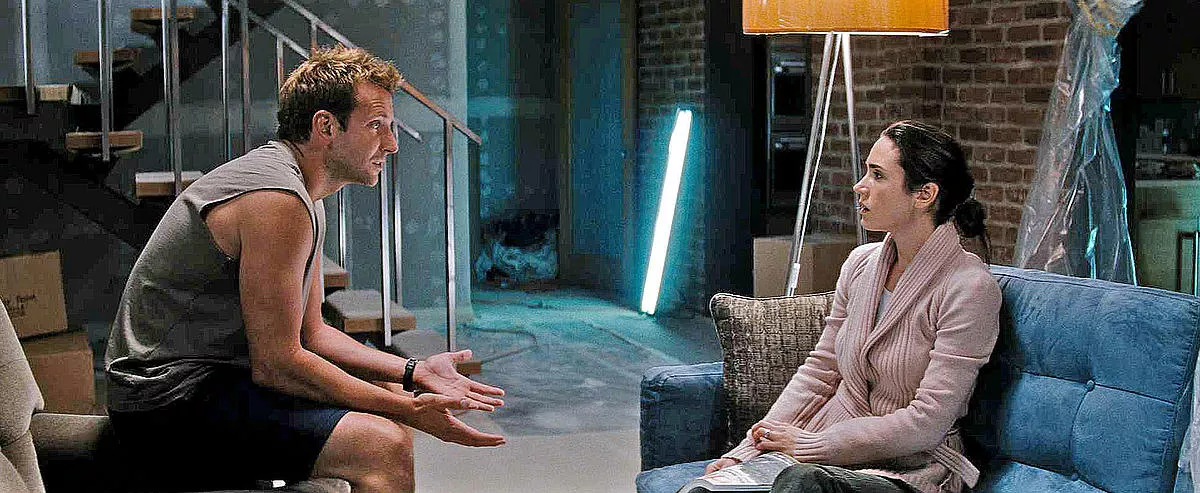 By Matt Brunson
HE'S JUST NOT THAT INTO YOU
*1/2
DIRECTED BY Ken Kwapis
STARS Ben Affleck, Jennifer Aniston
With Valentine's Day just around the corner, it's no wonder that a couple of studios have opted to release what they believe will be perfect comfort cinema for making couples cuddle up together in their auditorium seats. Yet given the sheer dreariness of the products at hand, they would have fared just as well luring lovebirds with, say, the latest installment in the Saw series. A romantic comedy (New in Town) and a romantic comedy-drama (He's Just Not That Into You) would seem like perfect V-Day fare to entice openhearted women and their agreeable mates, but to quote my girlfriend after she watched these duds alongside me, "These movies are where feminism goes to die."
The 1-star New in Town was reviewed last week, leaving He's Just Not That Into You.
This long-on-the-shelf picture is the better of the two, simply by virtue of a couple of choice performances and a few minor twists in its multitentacled storyline. Otherwise, it's a muddled he-said-she-said yarn that, even in this supposedly enlightened age, manages to reduce most of its characters (male and female) to the most base stereotypes.
Based on the bestseller by Greg Behrendt and Liz Tuccillo, it centers on nine Baltimore residents all looking for love or sex or some combination thereof. Unfortunately, most of these characters are either self-centered dipshits (e.g. Justin Long's emotionless player, Bradley Cooper's philandering husband) or emotional retards (Ginnifer Goodwin's whiny nerd, Jennifer Aniston's marriage-manipulating girlfriend). Jennifer Connelly (as Cooper's patient wife) and Ben Affleck (as Aniston's devoted boyfriend) arguably fare best, though that probably has as much to do with their characters (more tolerable than the rest) as with their performances.