I gave up on standing in line. Being smushed in a mob was hurting my back.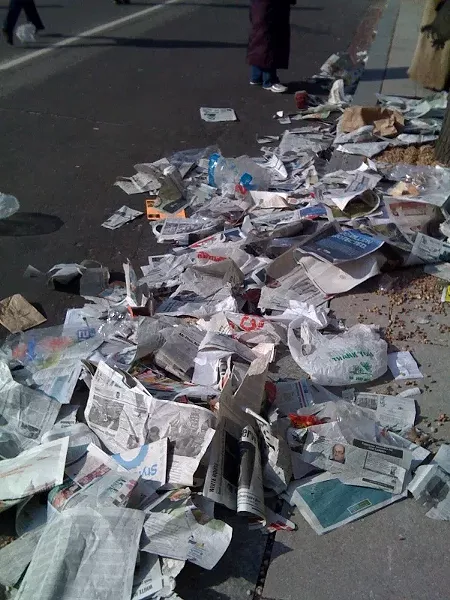 And someone has some major cleaning up to do. This photo taken near the judiciary square metro station.
There's a guy screaming out about souvenir hand warmers. Another is yelling, "Free name tags!" I've seen tshirts, pens, buttons, hats, flags... Obama merchandise galore. I may end up shelling out the $5 for the hand warmers. Fingers getting stiff.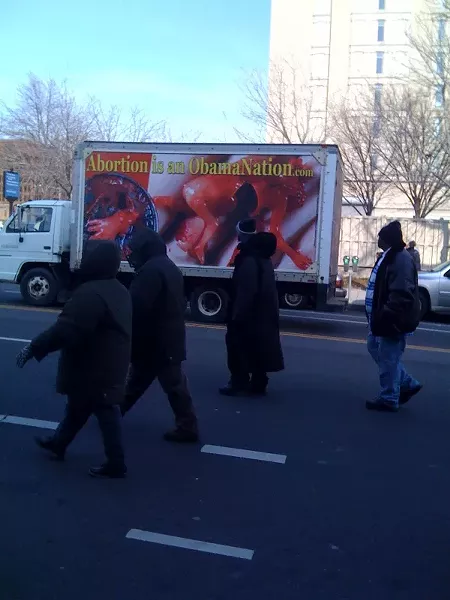 No words necessary on this one...