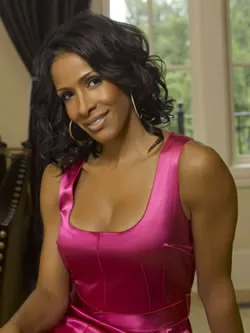 All fans of shitty TV (like yours truly) are undoubtedly familiar with the Real Housewives of Atlanta. RHA was a spin-off of the Real Housewives of Orange County and starred one of the most obnoxious and tactless casts to ever grace the Bravo network. (And that's saying a lot!) Which made for some juicy-ass television.
Let us all kneel and pray for a second season. Amen.
All that said, probably the most stable Atlanta "housewife" is coming to Charlotte this week. Sheree Whitfield will be making her way to the Queen City on Saturday, Jan. 10 to serve as a party host during this year's Kappa Weekend.
On RHA, Sheree was usually pretty cool, never really went off on anyone, and — thankfully — never sported a wack weave on her head. Anyway, the party should be fun.
For more info, visit the Kappa Weekend Web site.