Friday, Dec. 12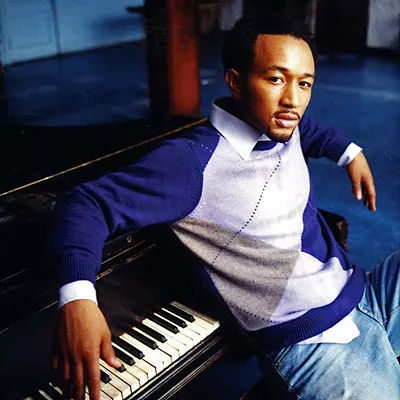 Music:
John Legend
Ovens Auditorium
Join the 30-year-old, multiple Grammy winner and jam to his recently released third album, Evolver, plus classic hits from his first two albums at tonight's performance. Just don't throw your panties onstage. Raphael Saadiq opens.
Food: Bring a canned good to George Herman's for a thirst quenching present.
Arts: The Nutcracker dances into Belk Theatre.
Saturday, Dec. 13
Arts: Savage In Limbo
Carolina Actors Studio Theatre
'Tis the season for dysfunctional families, drinking with strangers in a bar, and solving all of the year's problems before the final curtain falls.
Music: Check out some Hot Tuna (a band, not dinner) at the Neighborhood Theatre.
Food: Visit Pao Brazil Bakery for some tasty treats on the cheap.
Sunday, Dec. 14
Film: It's A Wonderful Life
Ballantyne Village Theatre
The Retro Film Series continues with its holiday theme, presenting the classic James Stewart and Donna Reed Christmas flick for only $5 general admission.
Music: Hooray For Earth shouts hurrahs at the Milestone.
Arts: Actor's Theatre of Charlotte presents a double whammy of holiday-themed theatrics with The Eight: Reindeer Monologues and Santaland Diaries.